magic bus
Magic Bus Holidays
A unique family holiday accomodation in the heart of Dorset in the magical grounds of Moignes Court, Owermoigne, Dorset, DT2 8HY

Our Bus!
A Vintage Coach from 1971 complete with original tickets and drivers seat! Set in the grounds of the 13th century moated manor Moignes Court, with views across picturesque countryside. 10 minute drive to the World Heritage Jurrasic coast, with Dorset's famous beaches Durdle Door and Lulworth Cove. Guests have use of our huge garden, home to our resident dinosaur and dragon!!
The Neighbourhood
Owermoigne is a traditional, picturesque village, with thatched cottages, within 15 minutes driving distance to Weymouth seaside town, and County town Dorchester. 10 minute drive to beaches like Ringstead, Durdle Door and Lulworth Cove. Lots of beautiful local walks. Owermoigne village has 2 plant nurseries, Cider museum, Clock museum, farm shop and Texaco garage. Galton garden centre is within walking distance, and has a cafe serving breakfast, and lunch. There are many local pubs, that serve good food and drink.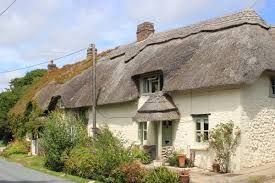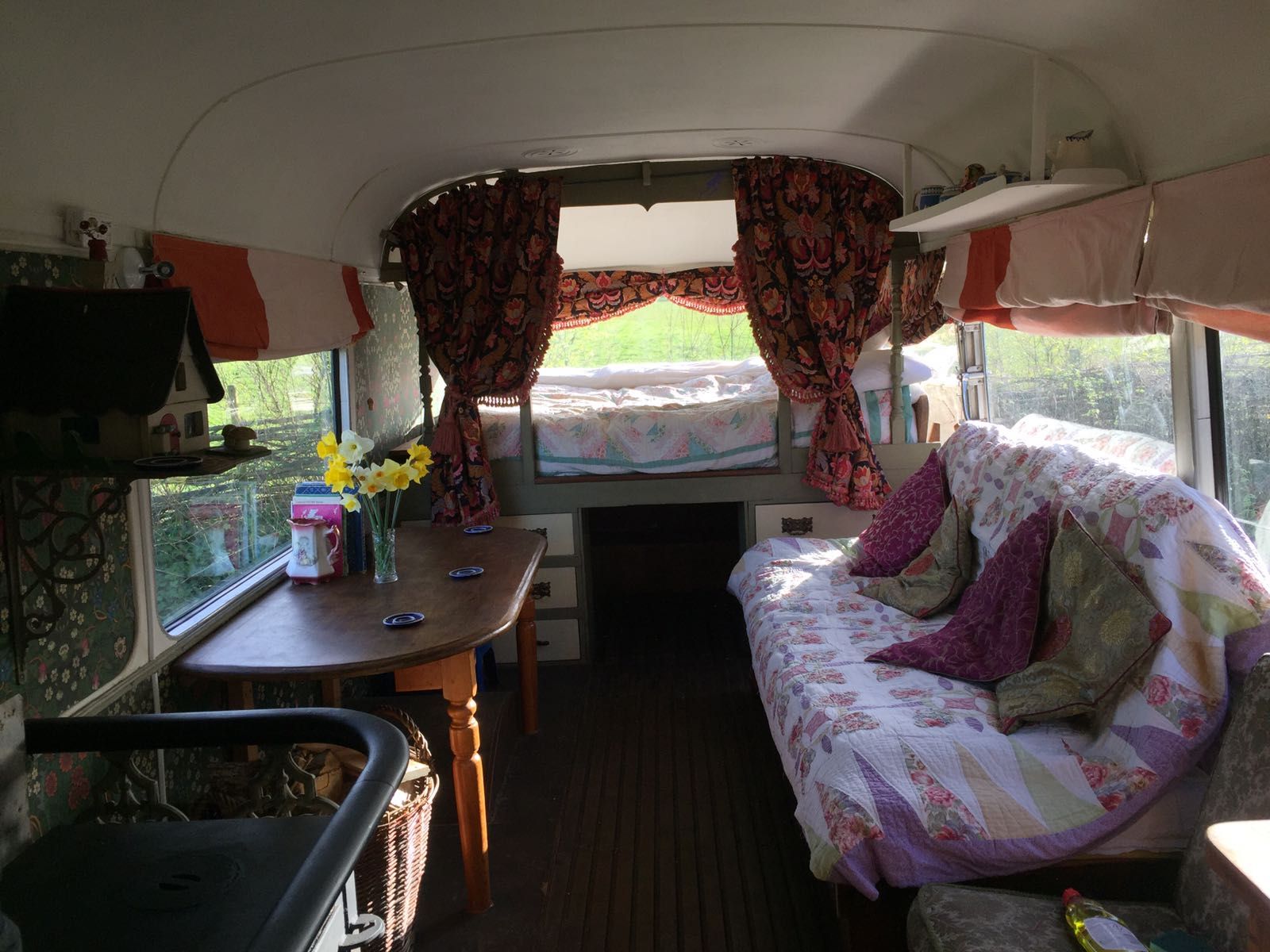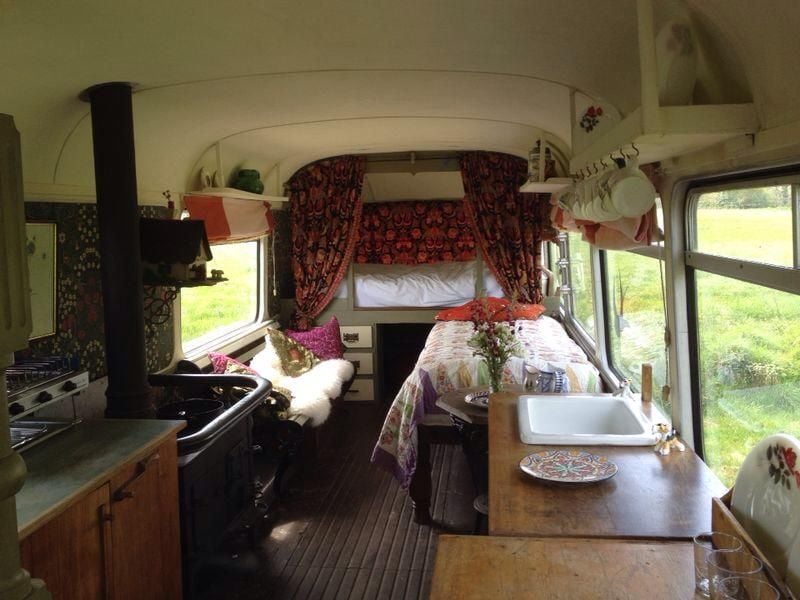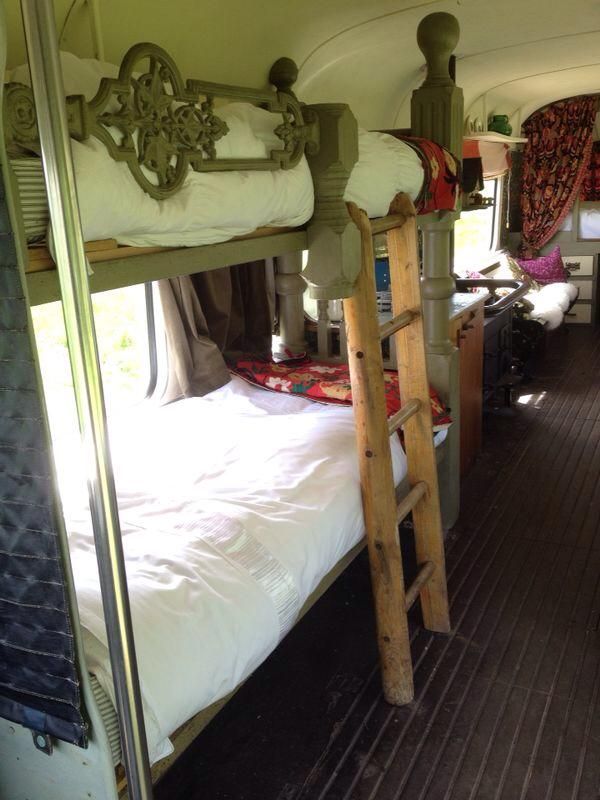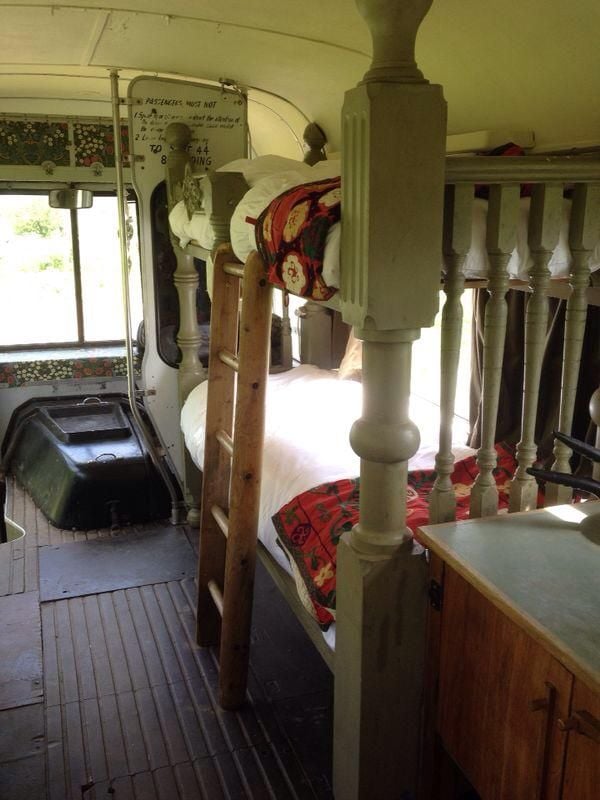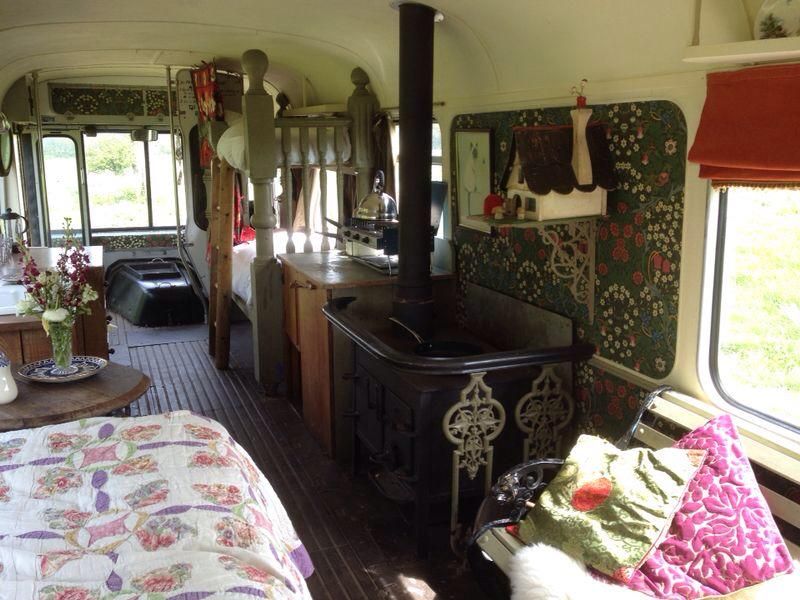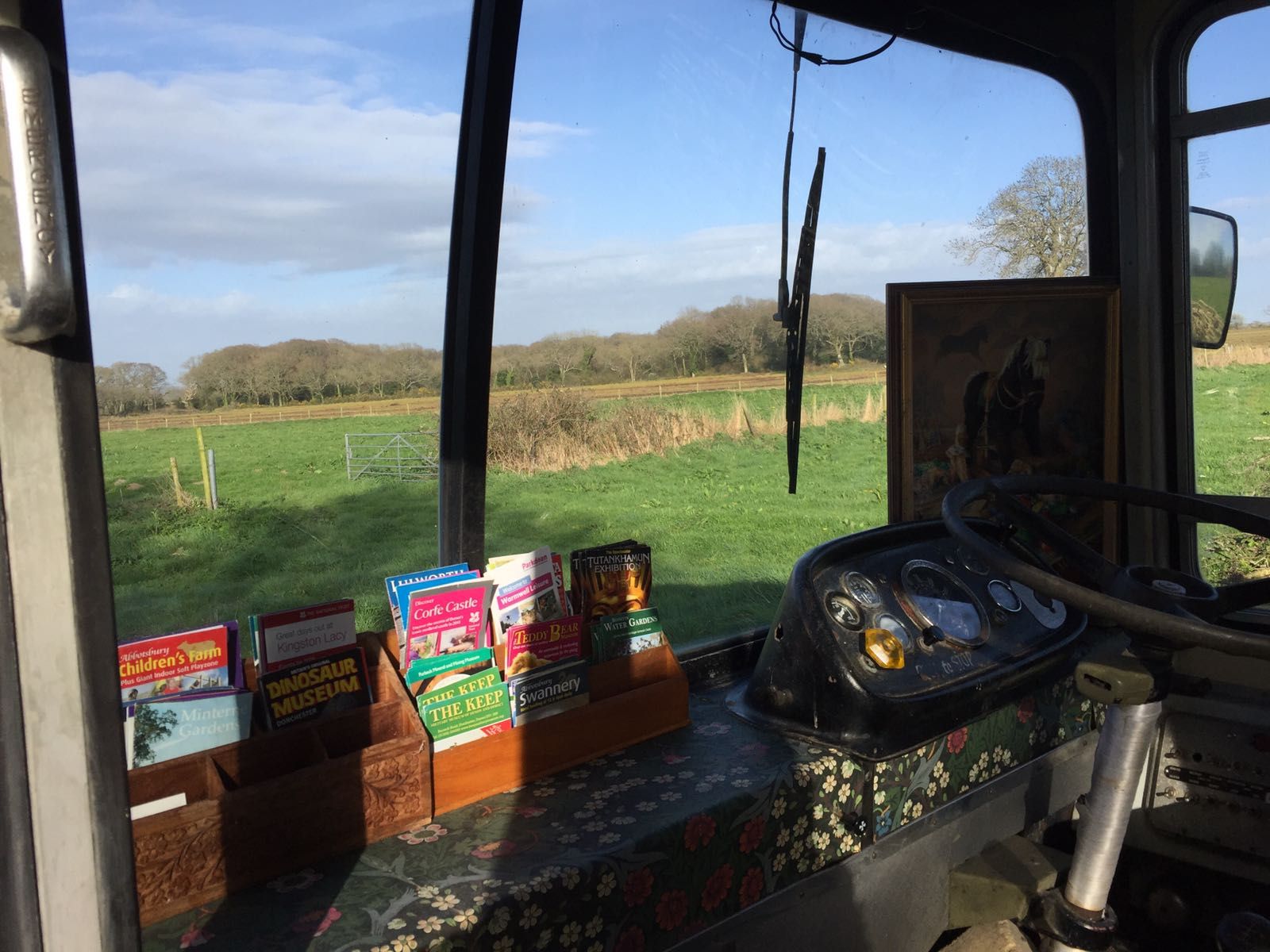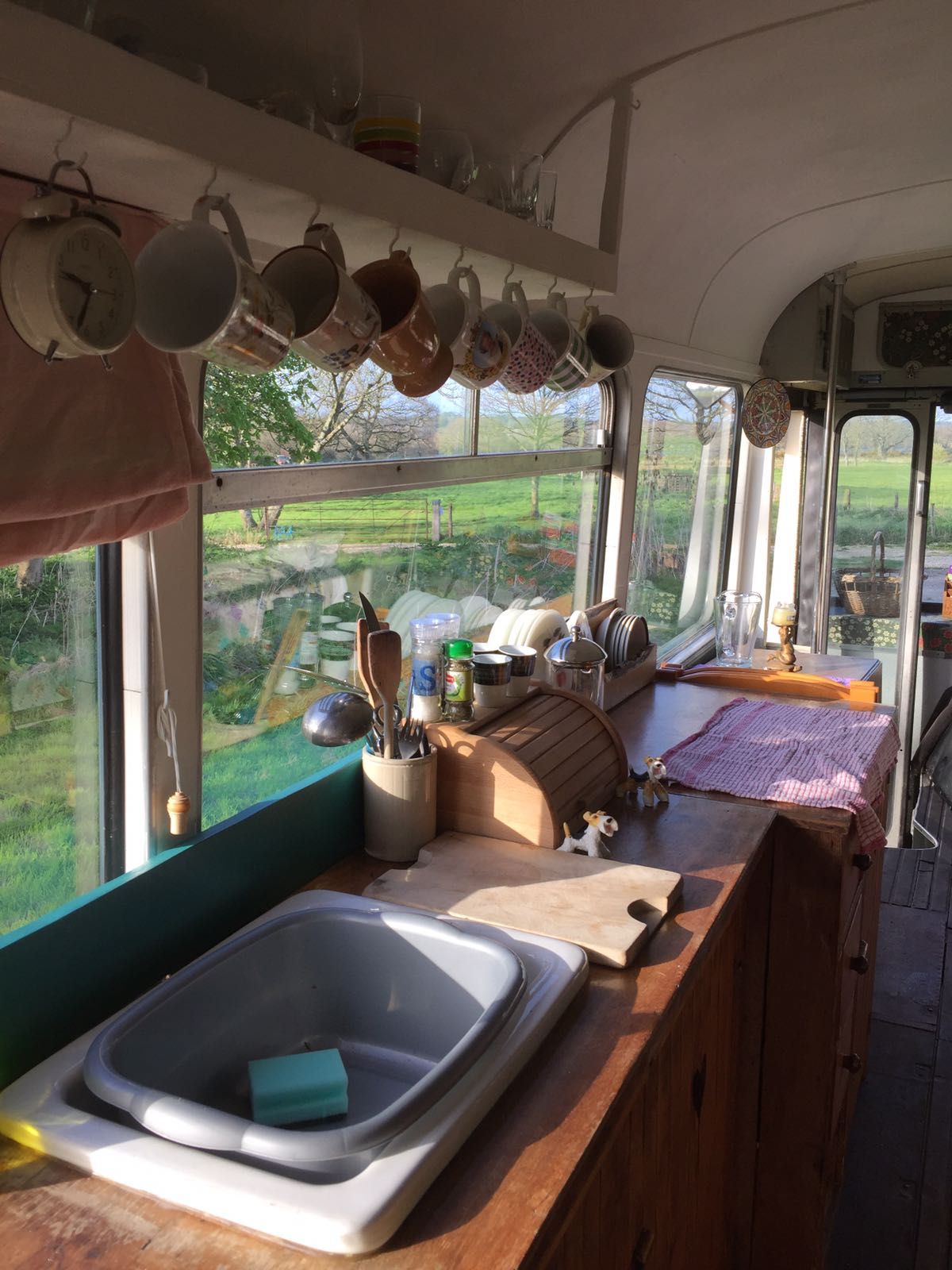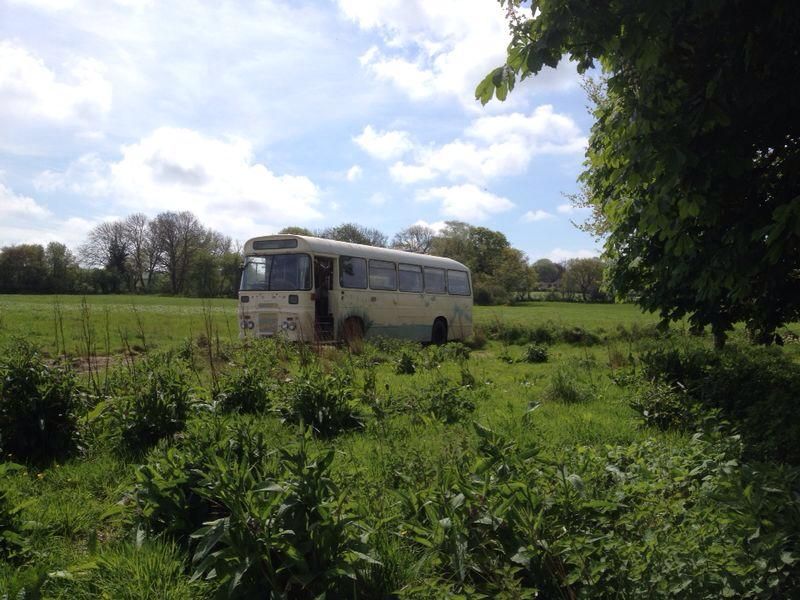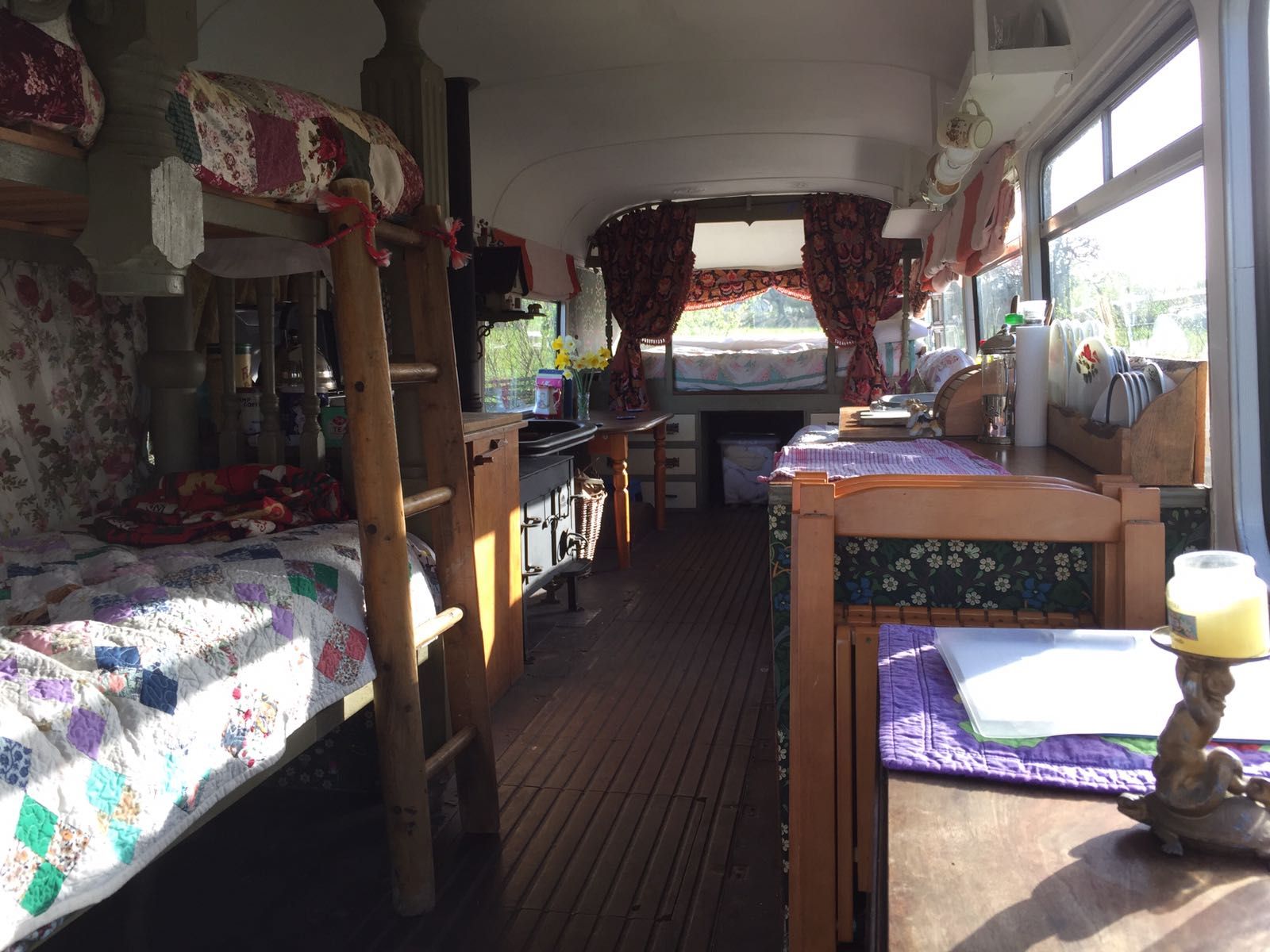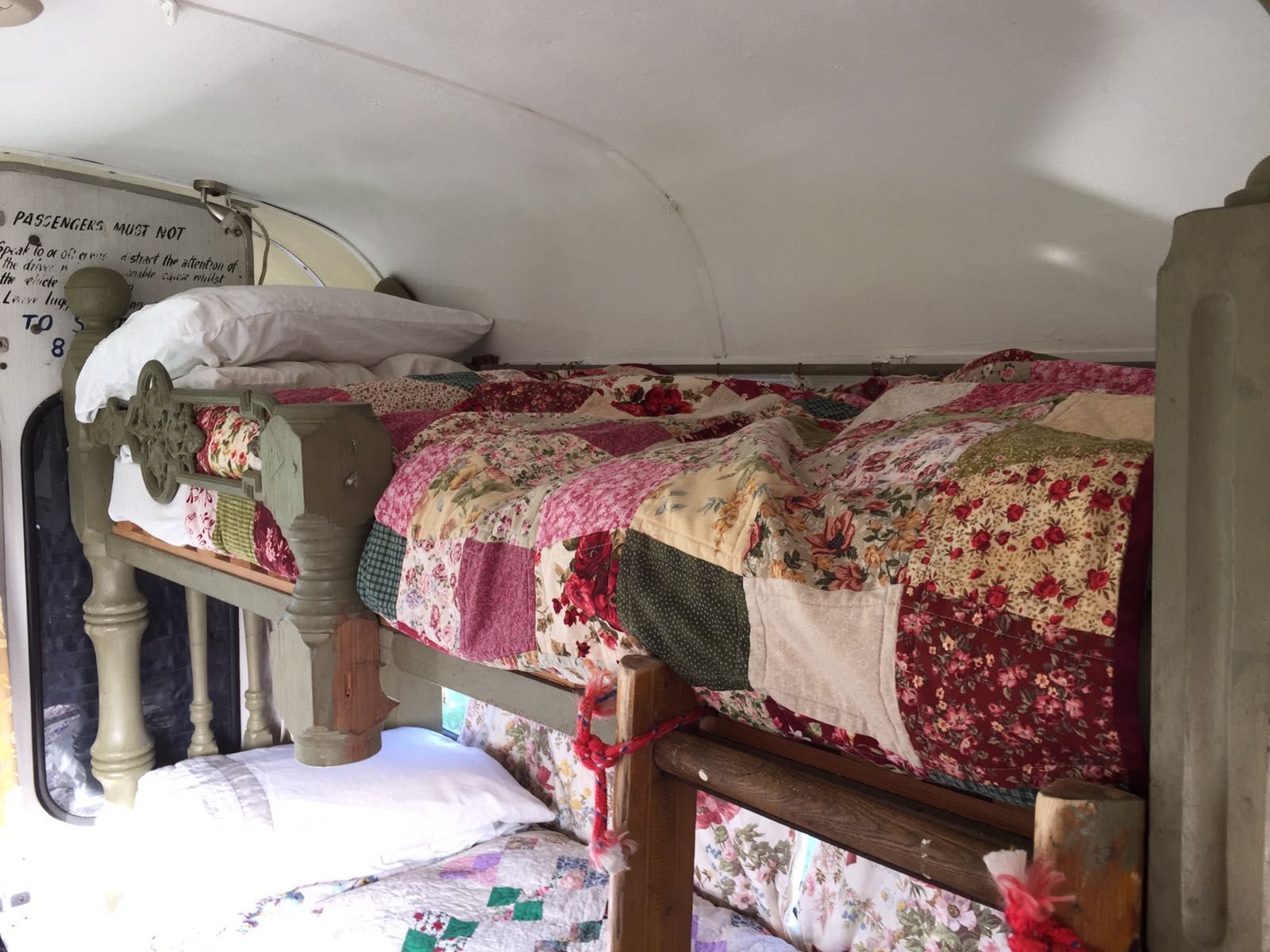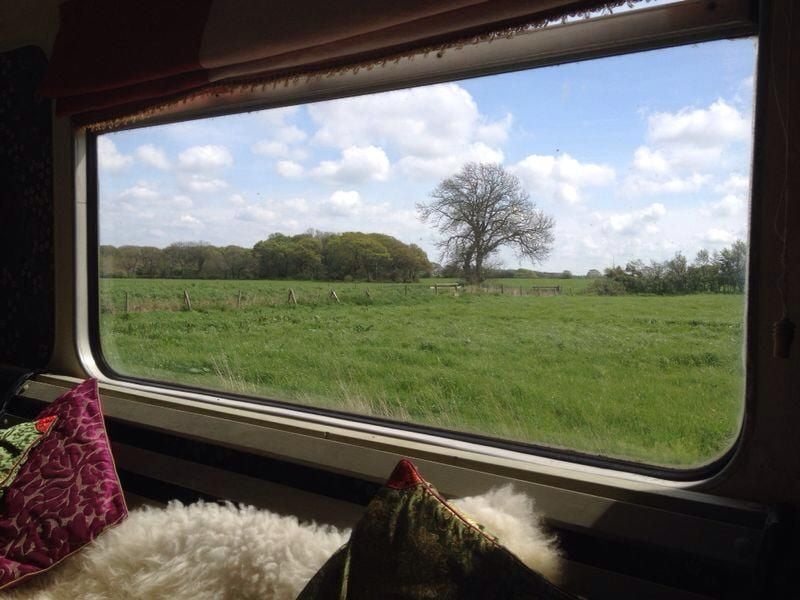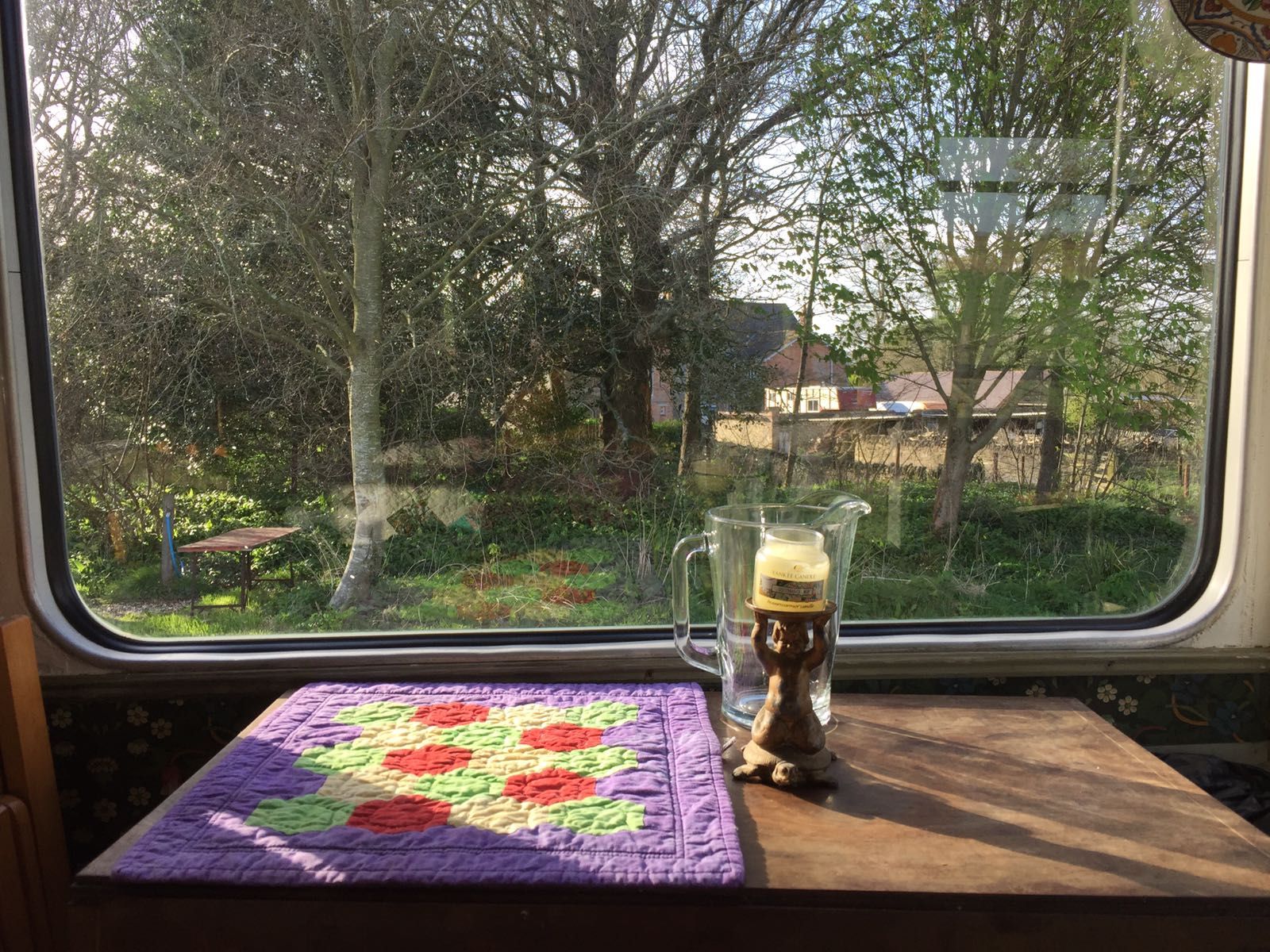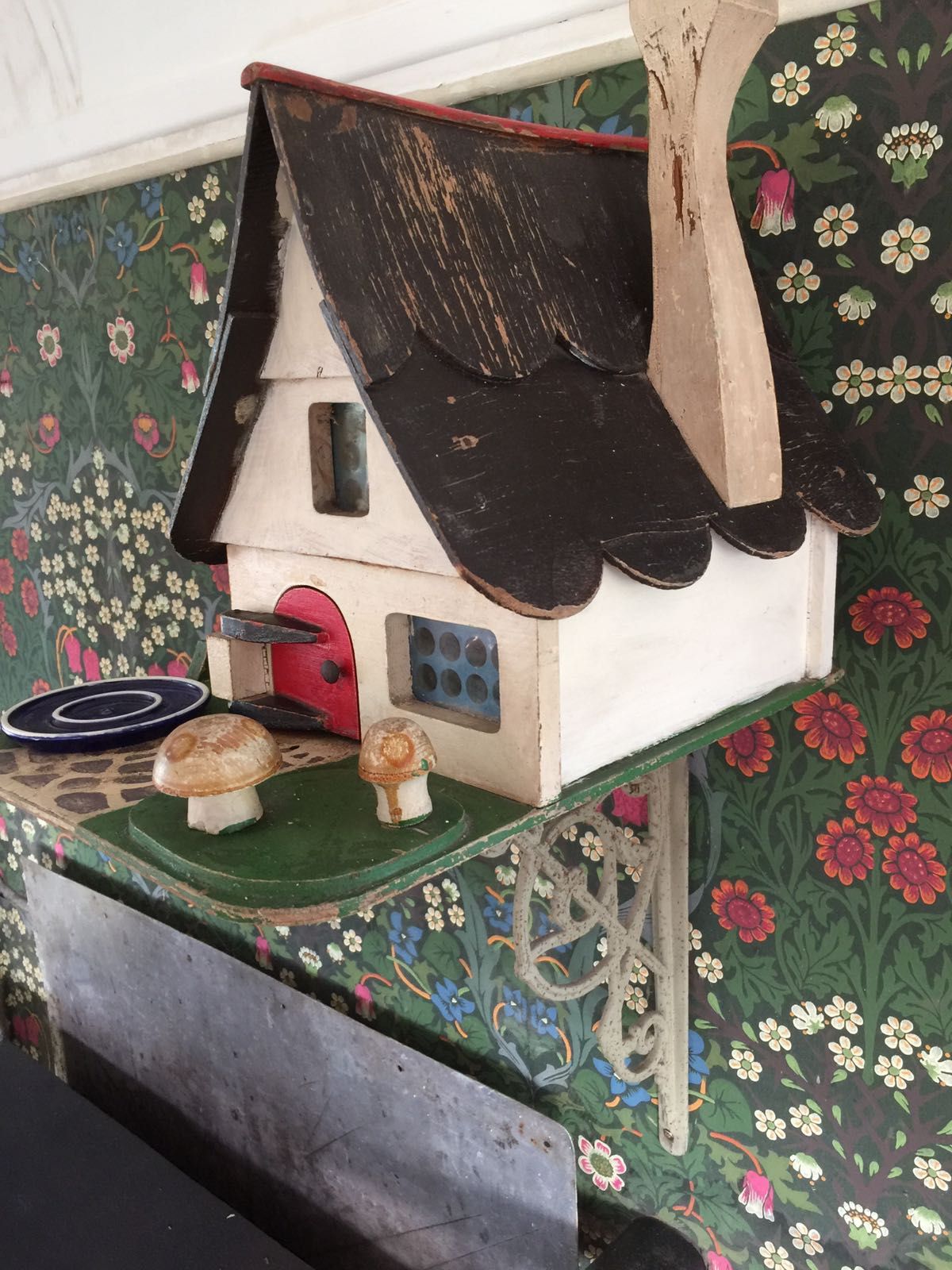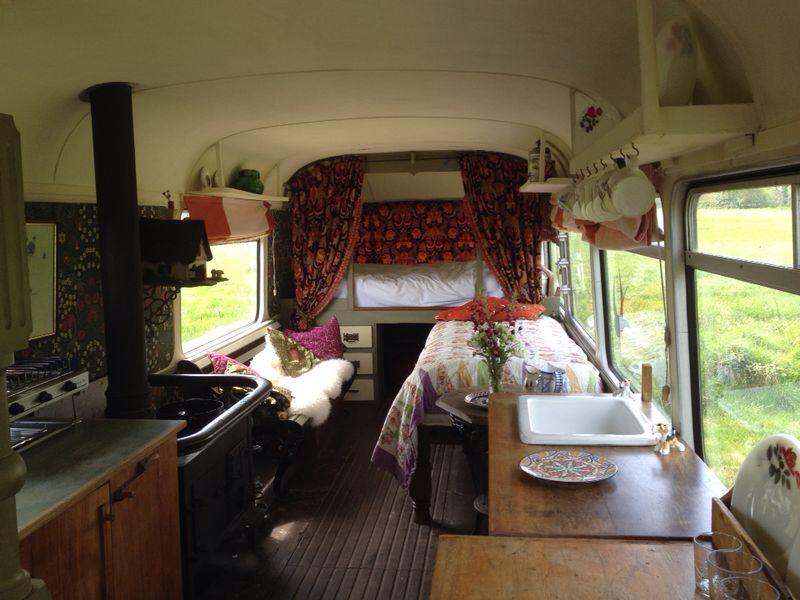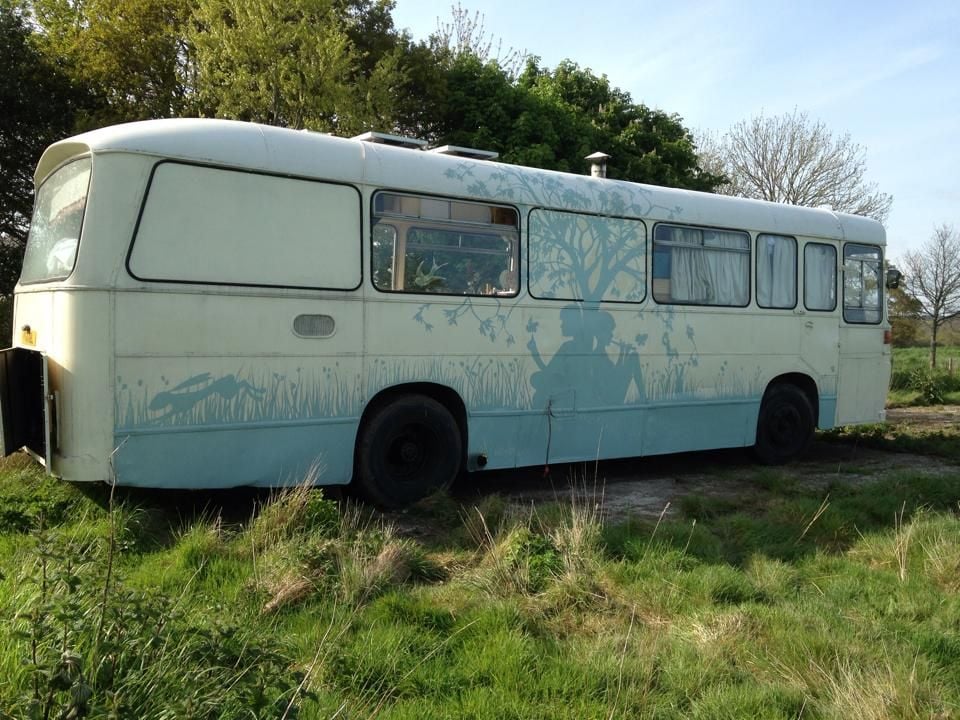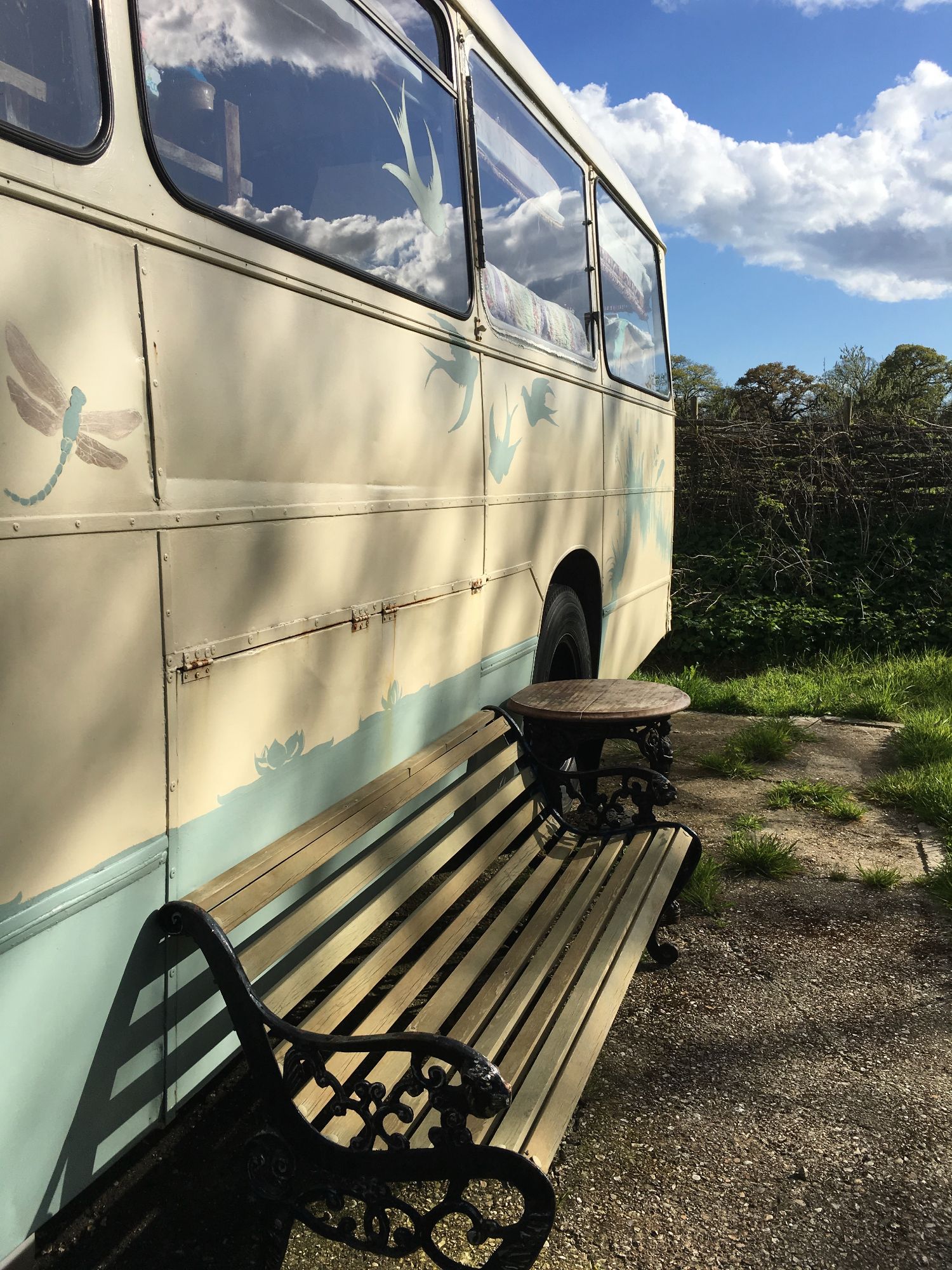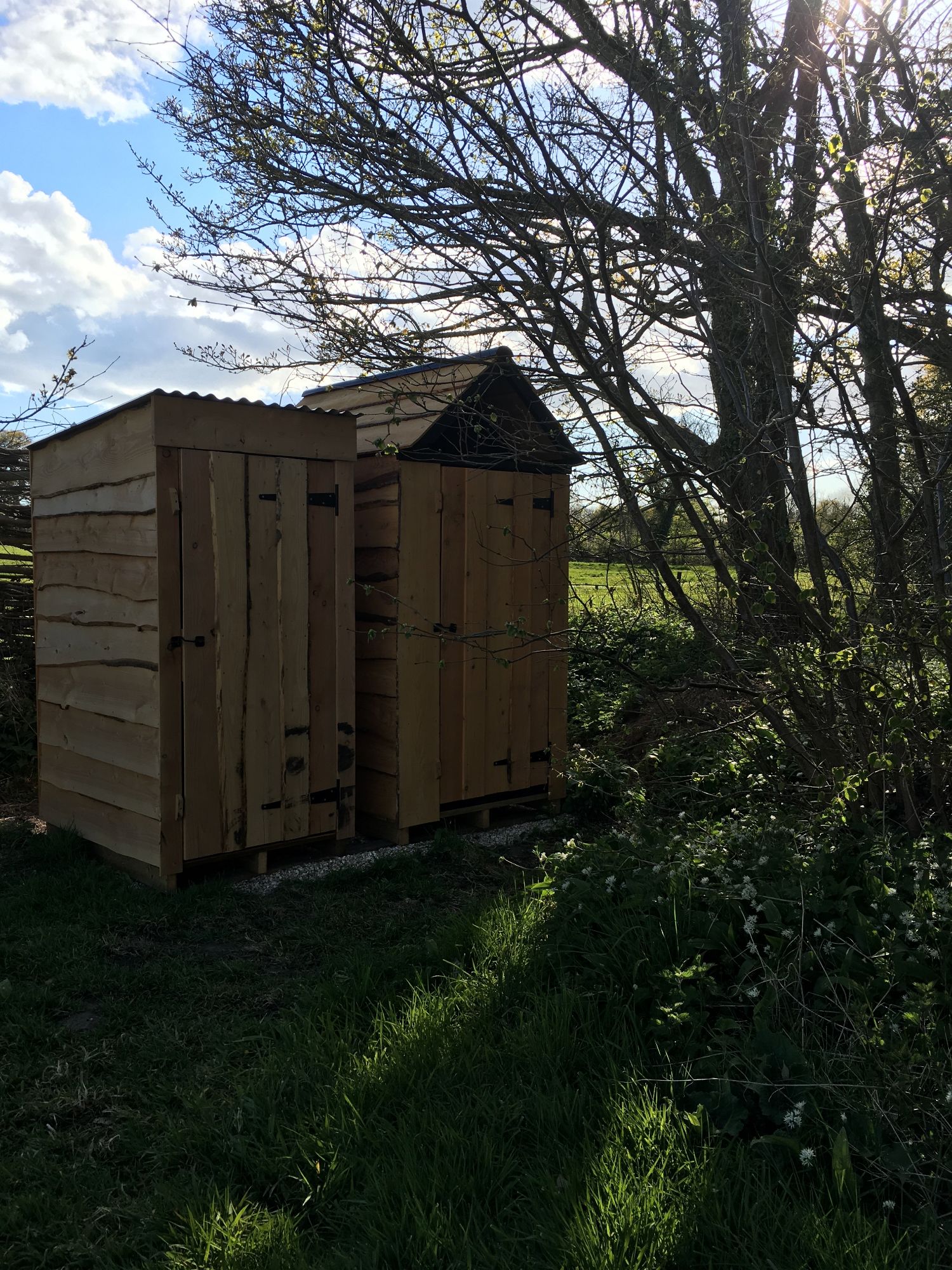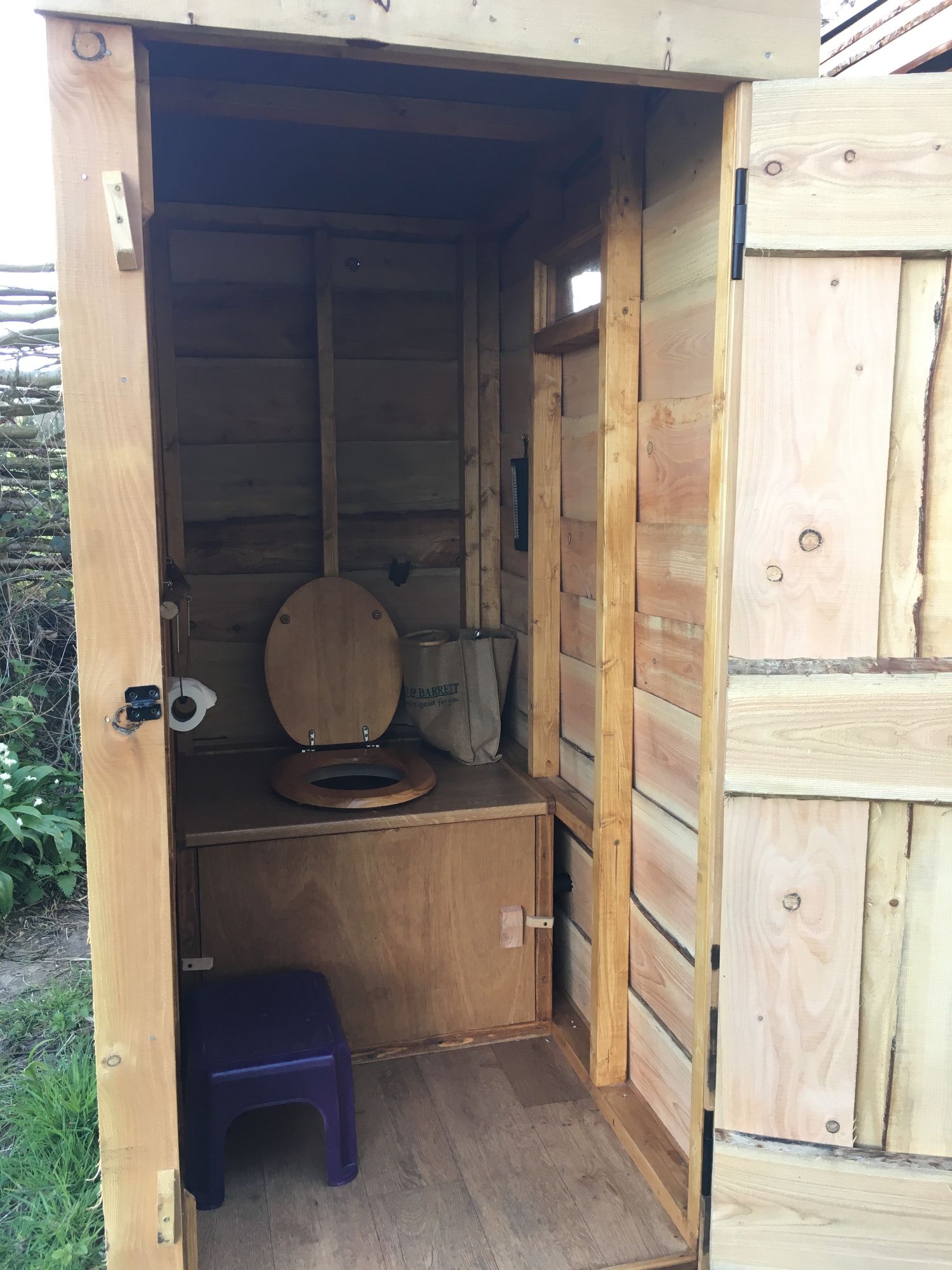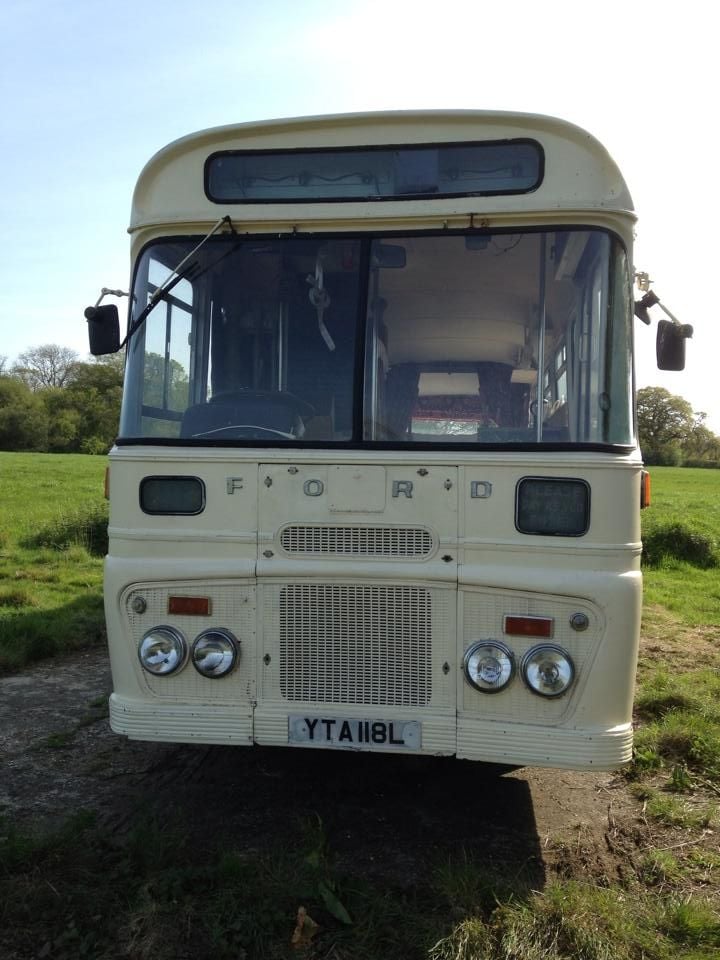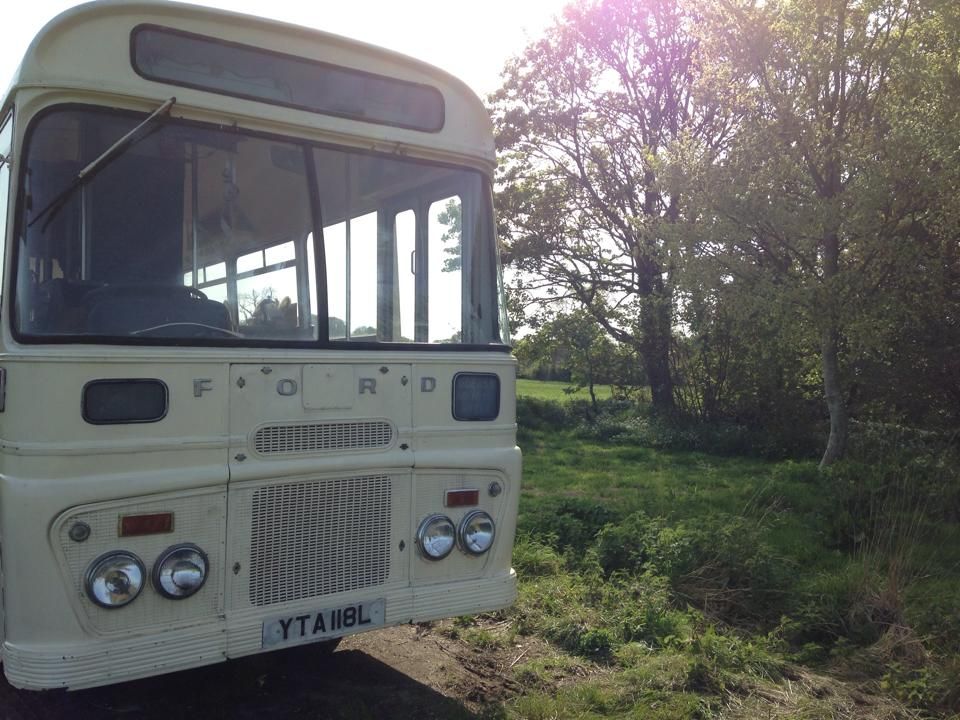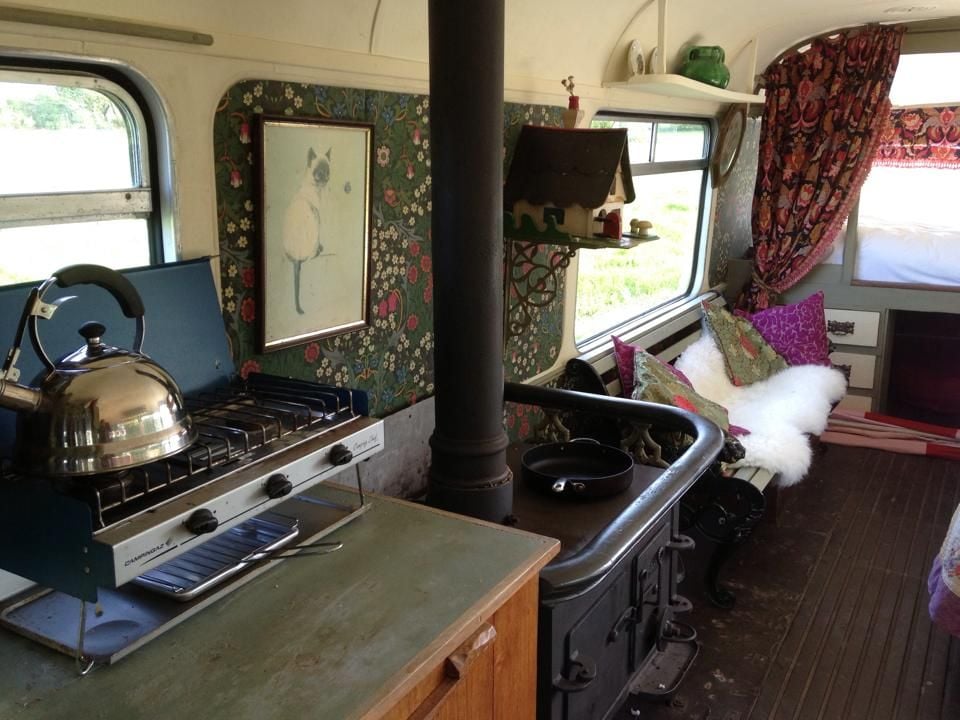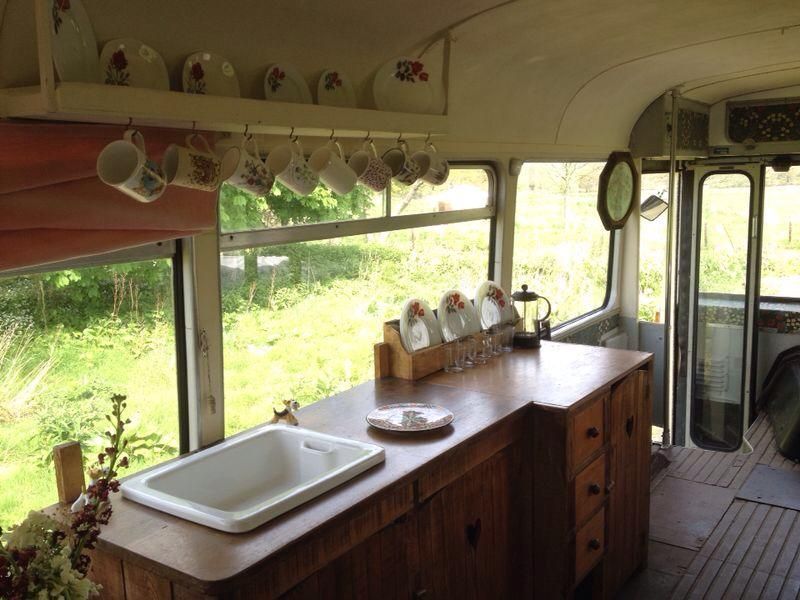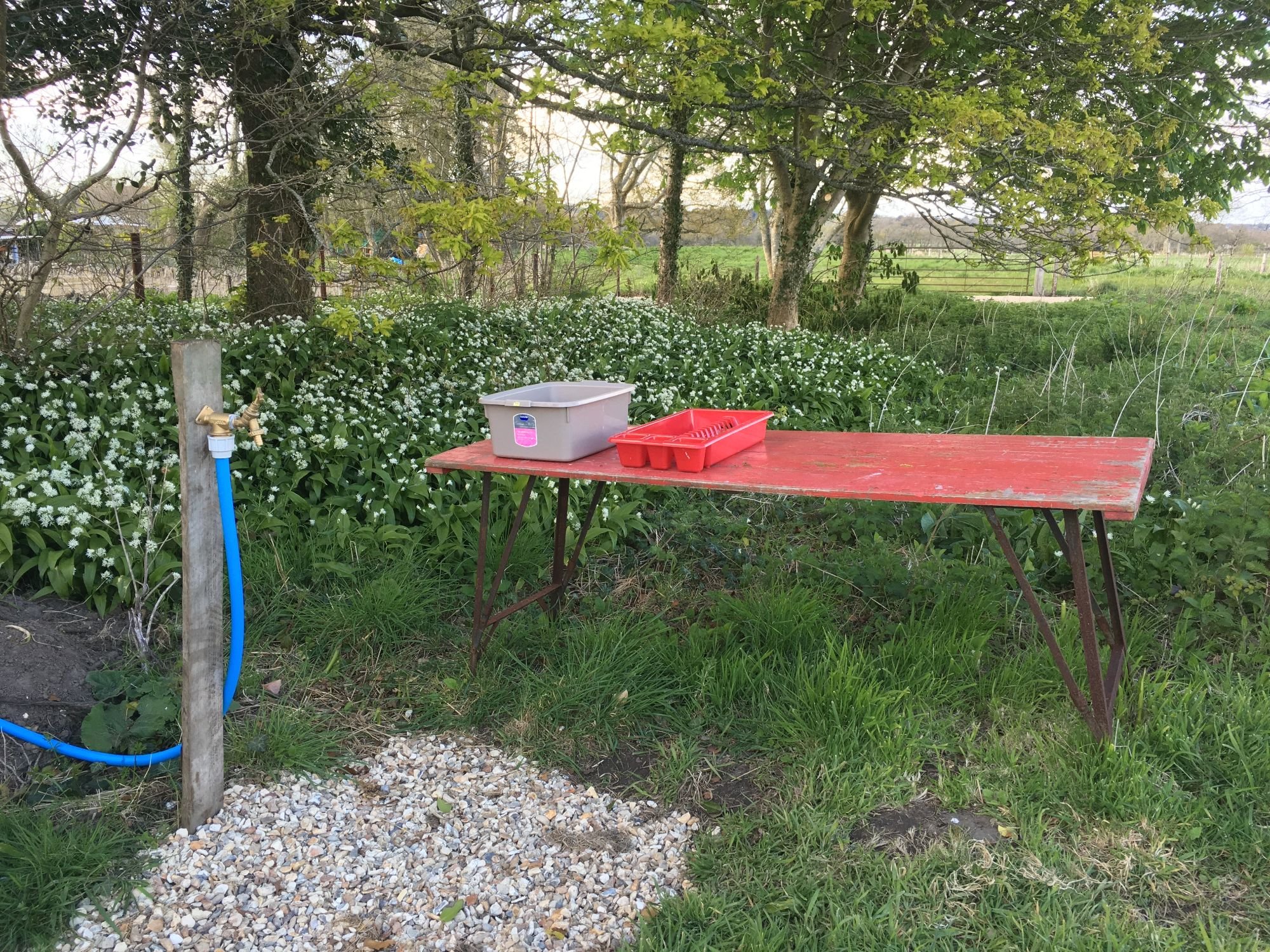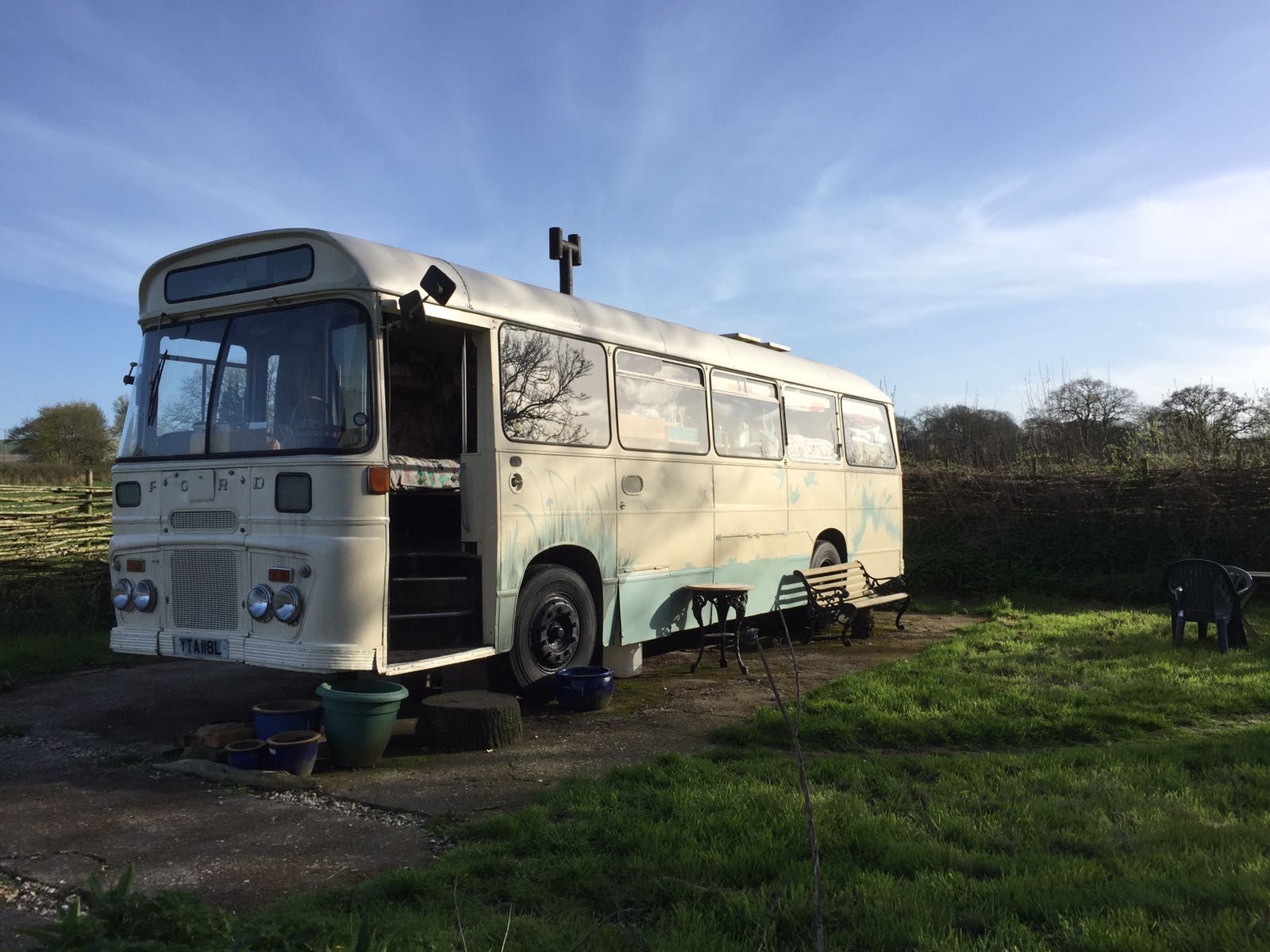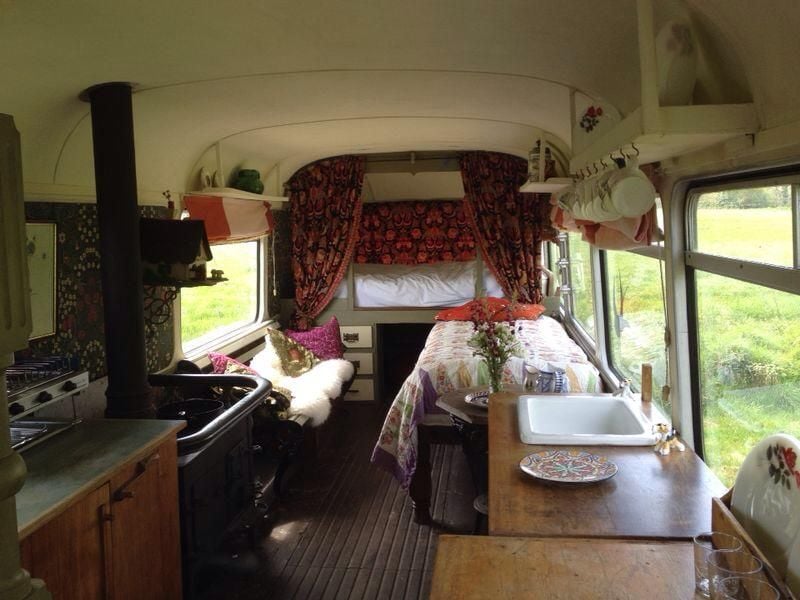 The Space
Beds - It sleeps five with a set of bunk beds 5ft 5ins long made from a victorian staircase, A sofa bed 6ft 2ins long and a giant super king size master bed at the back 7ft long.
Facilities - We provide all the bedding, towels, kitchen utensils, pot, pans you would need for a family of 5. Also basic pantry supplies like tea, coffee, soup, pasta and non perishables. ( bring your own bread and milk and toiletries.)
Visit the Magic Bus Gallery page for all the photos
Heating - There's a giant wood burning stove for heating with a built in oven plus a 2 ring gas camping stove with built in grill. 1 basket of logs is provided. extra logs are £5 a basket.
Utilities - The bus electricity runs from a solar panel and comes equipped with a USB socket and mains socket. Spot lights are located at the head of each bed and one in the kitchen plus fairy lights for ambient lighting. It does not have running water but there is a water tap directly outside the bust and water containers inside to store your daily water needs.
To see all the details about the accommodation please visit the Bus Information page!
The Garden
We have a massive communal garden that you are free to use during your stay with us! Its a paradise for children with our new addition of the adventure Zone! There is always children and adults playing and hanging out as we have 9 adults and 9 children who live here full time, however its a massive space so there is plenty of room for everyone without feeling overcrowded. You also have a small private garden right next to the magic bus. Visit the garden gallery page for all the pictures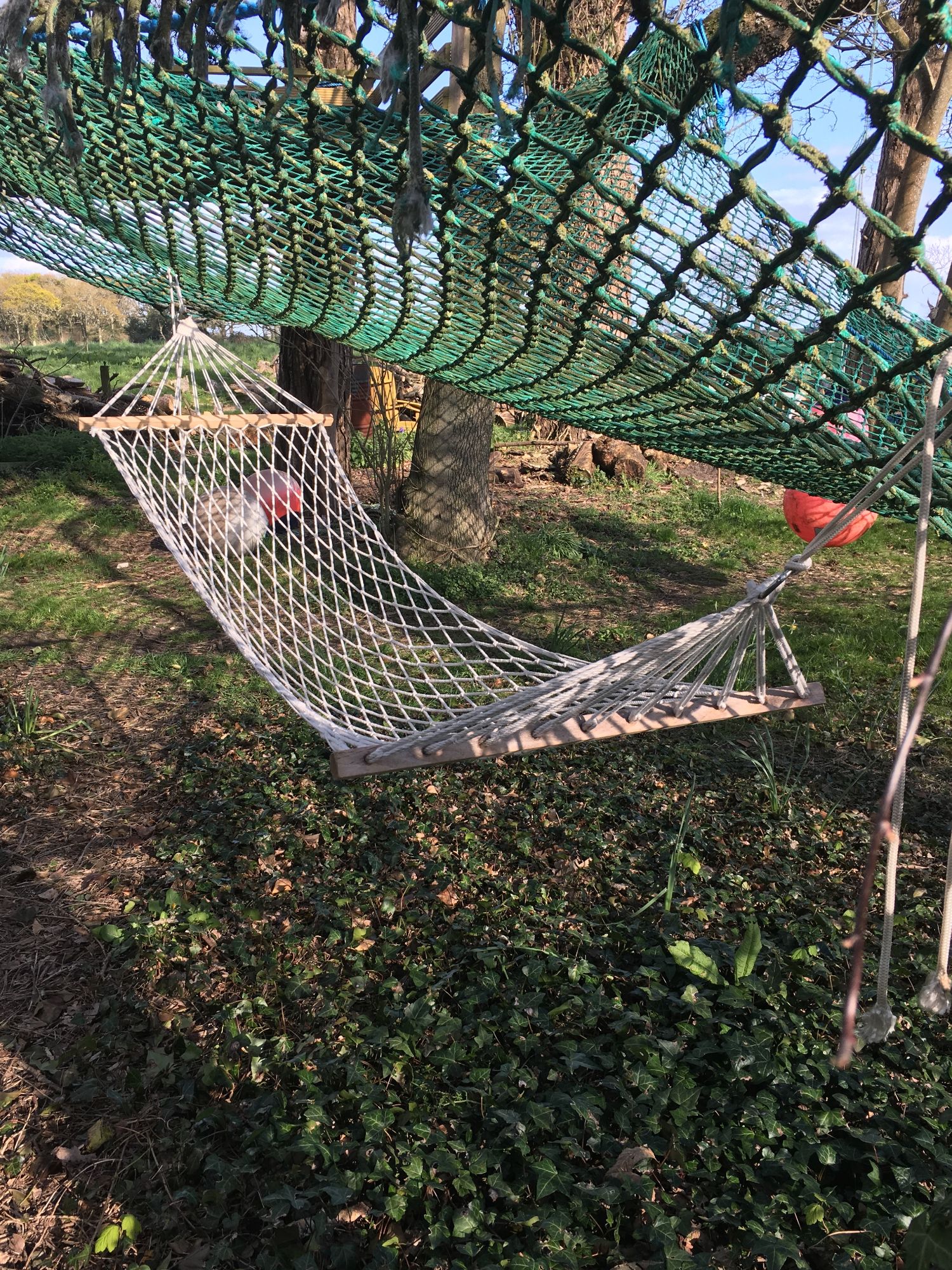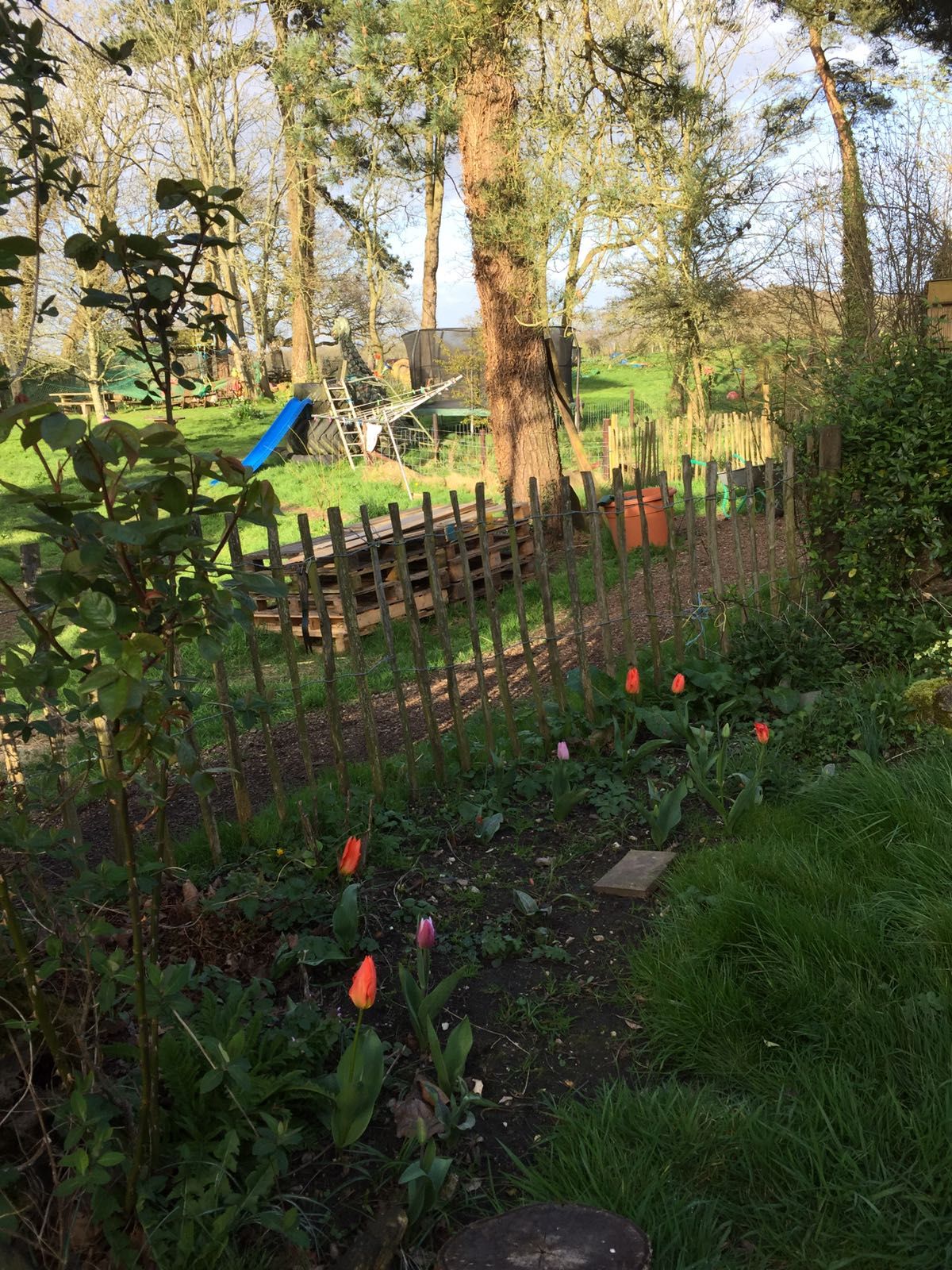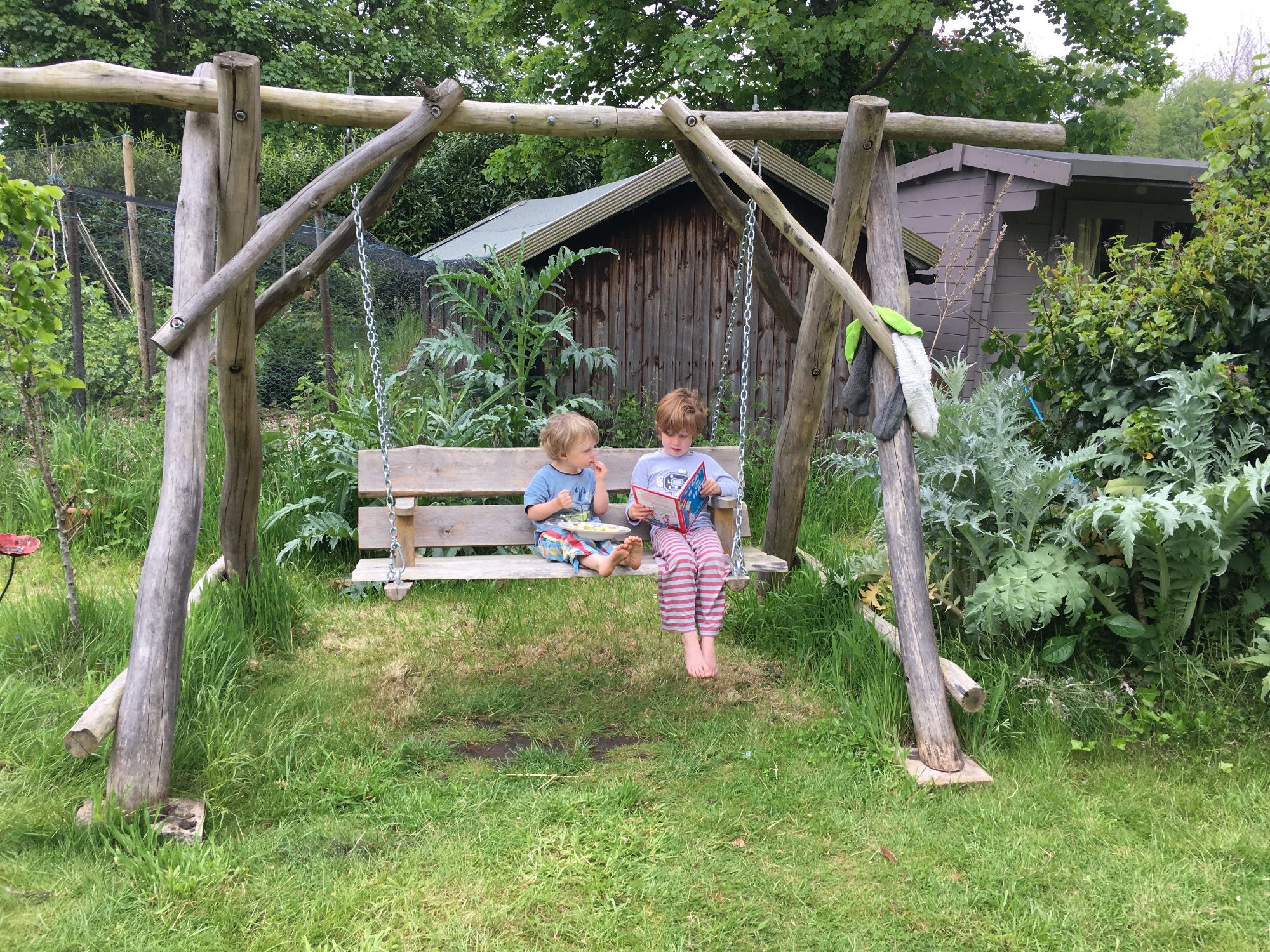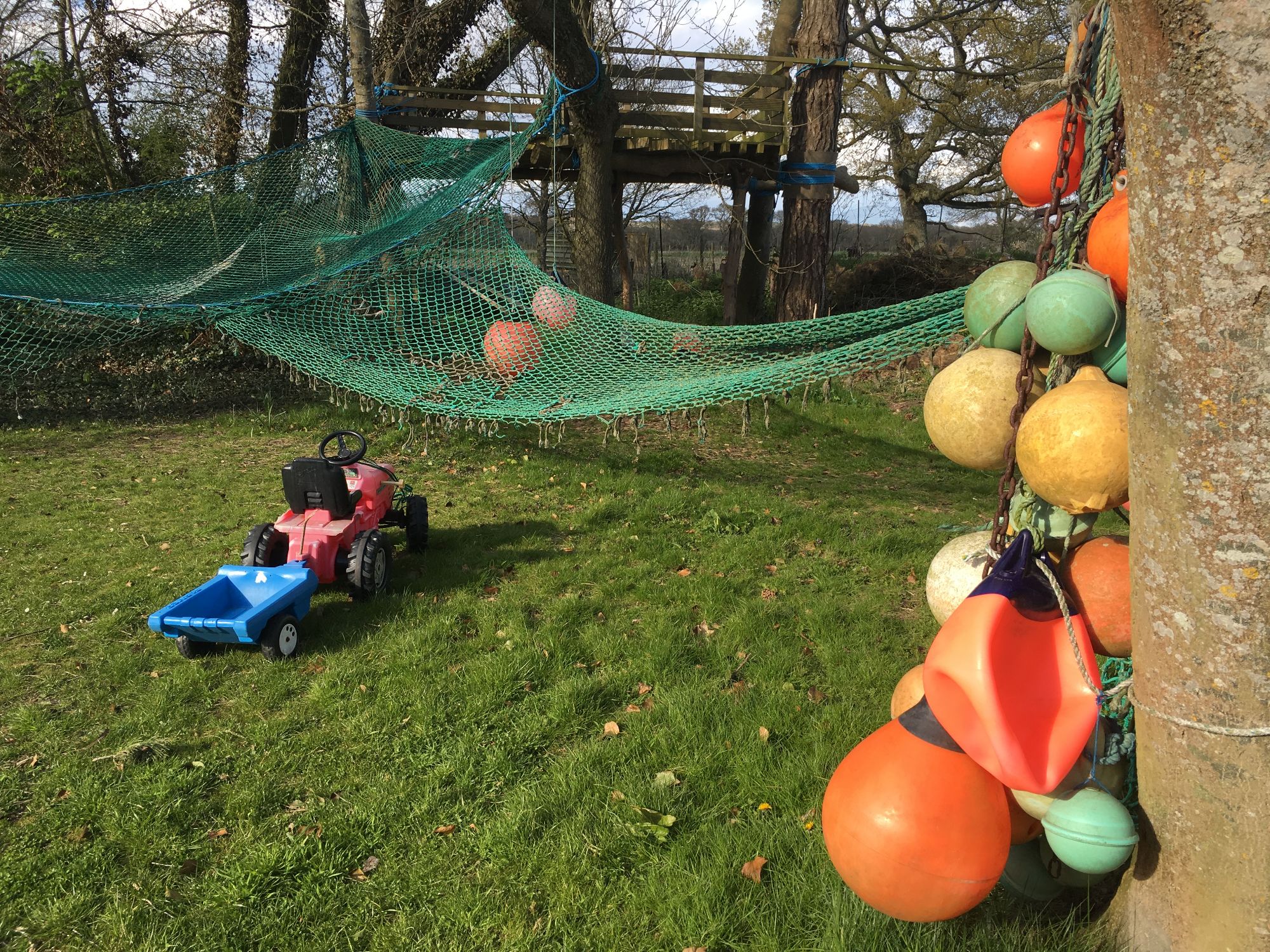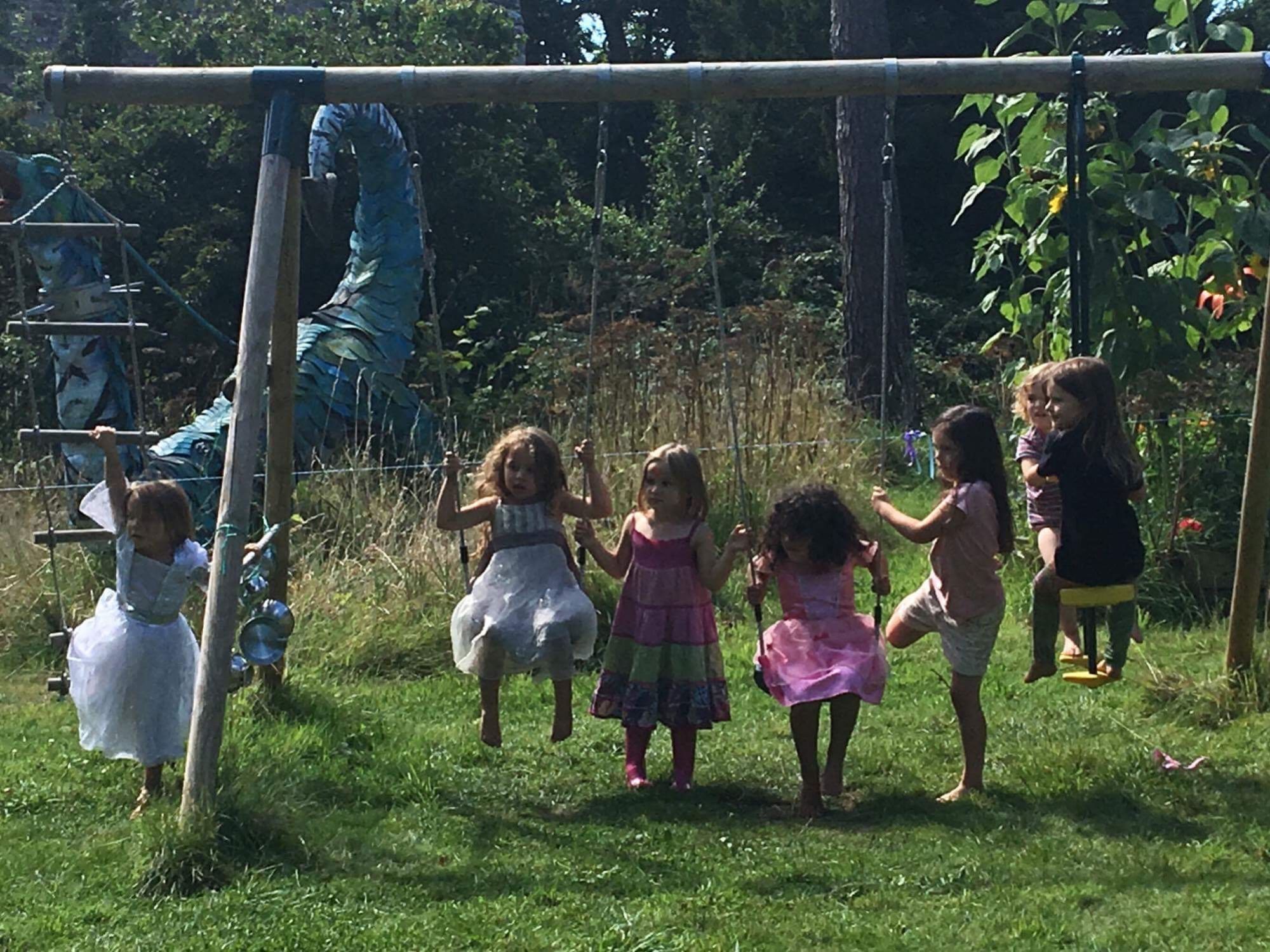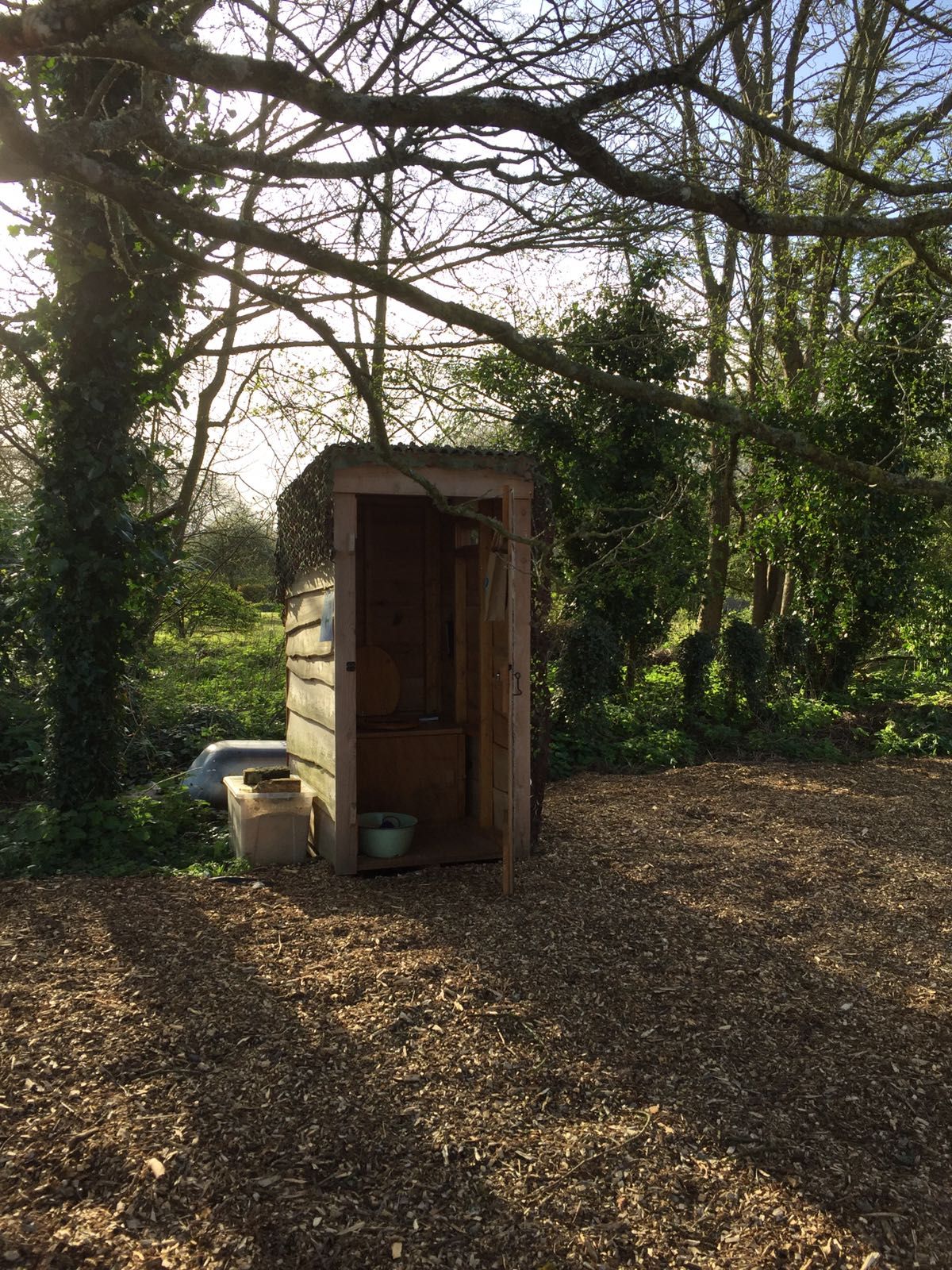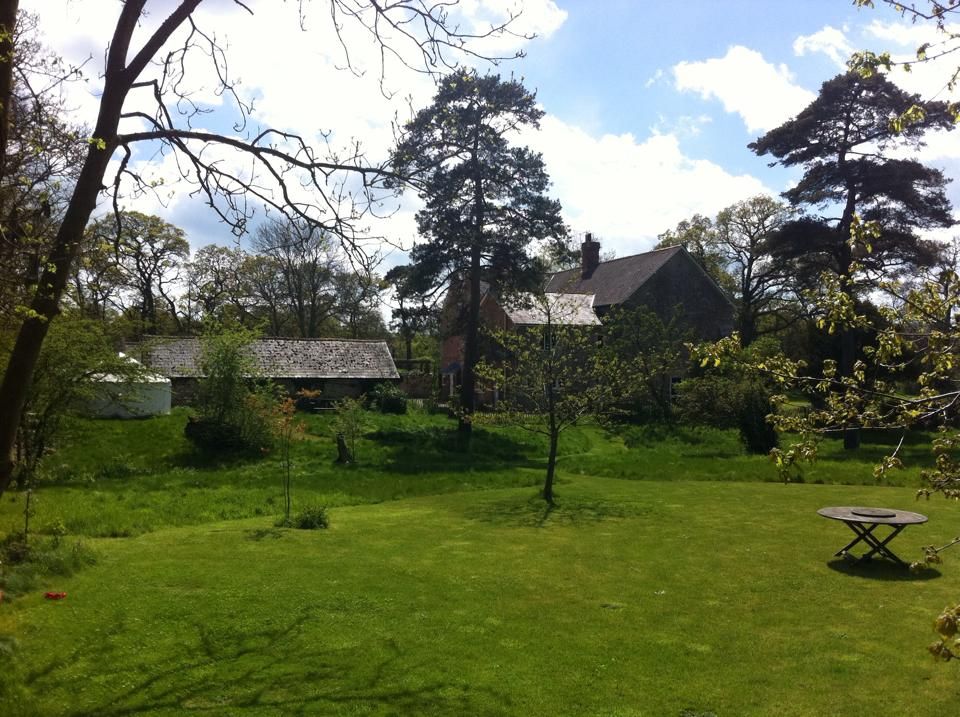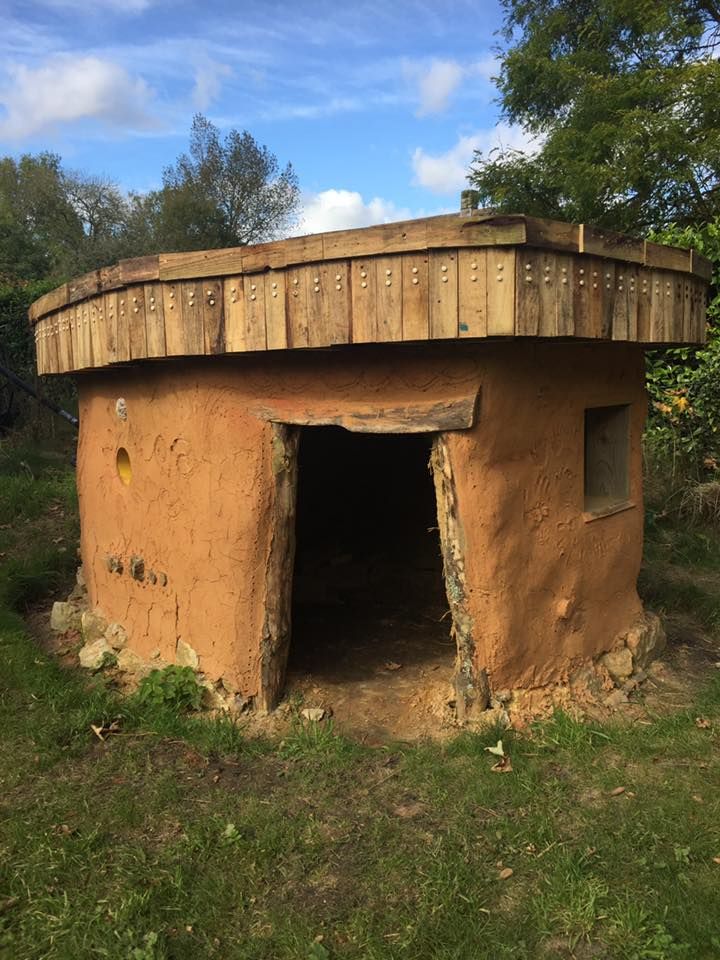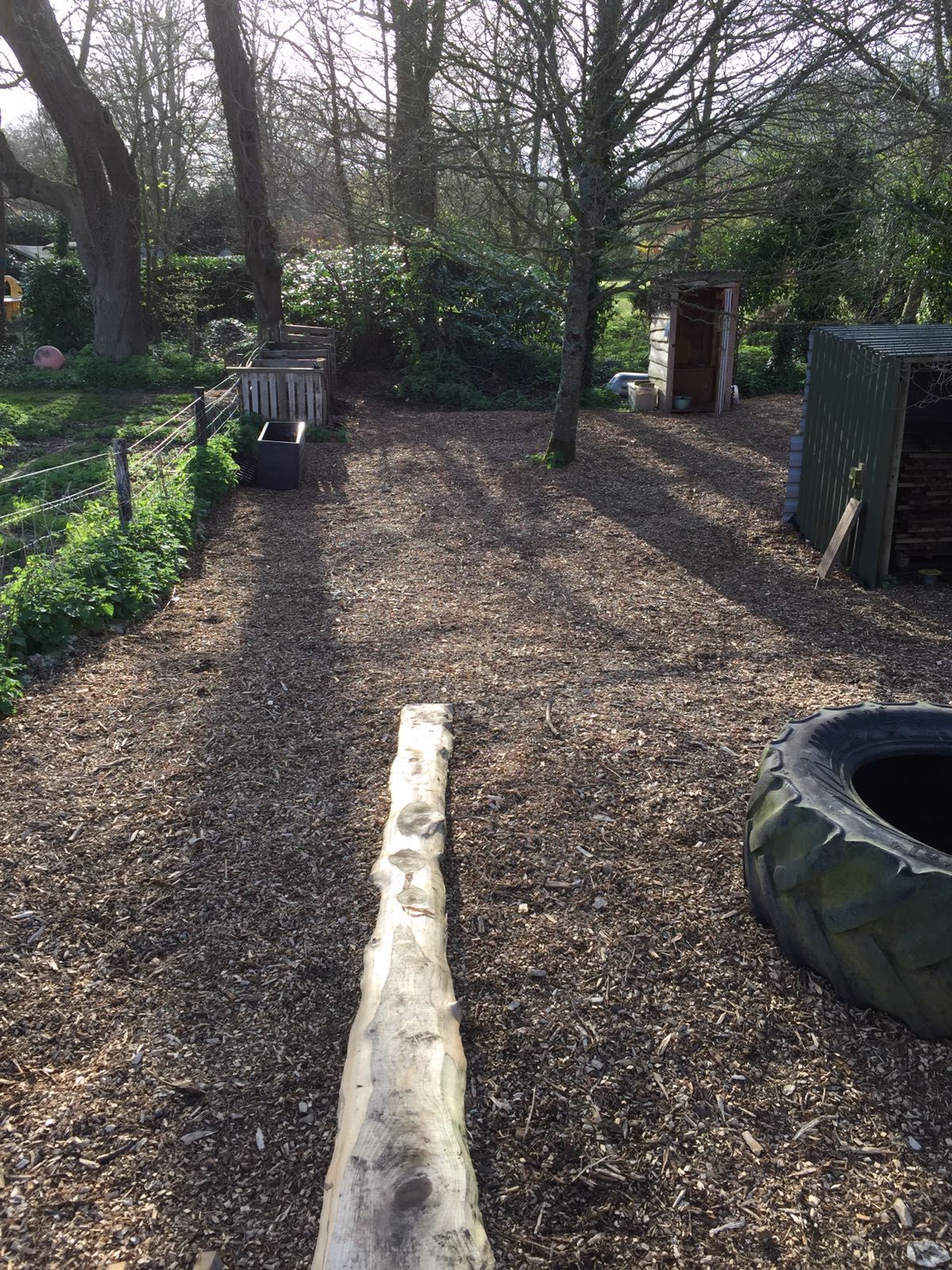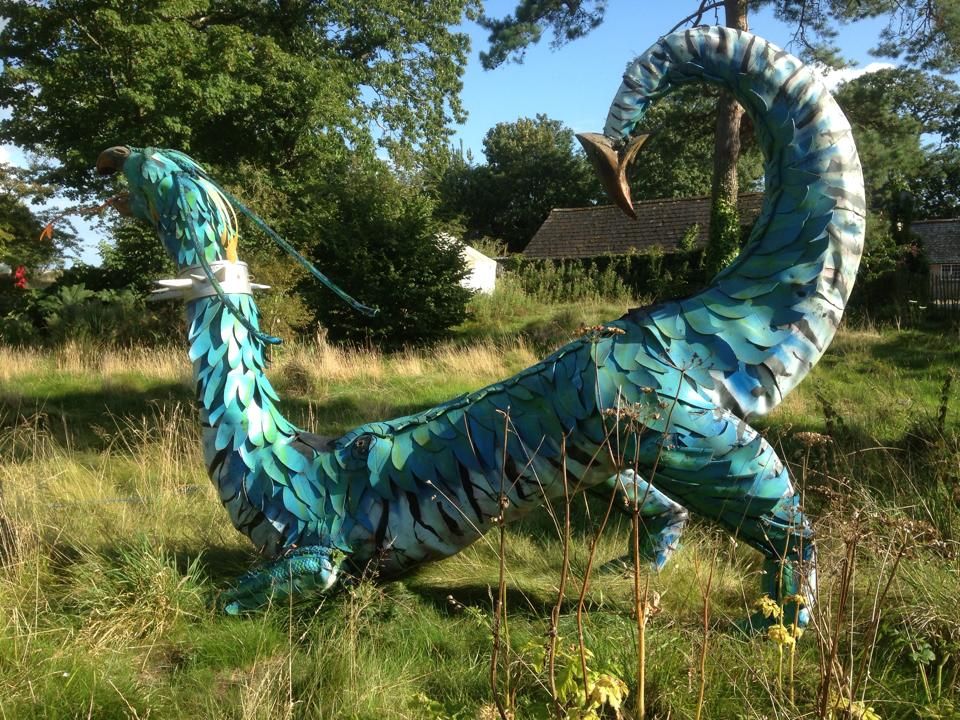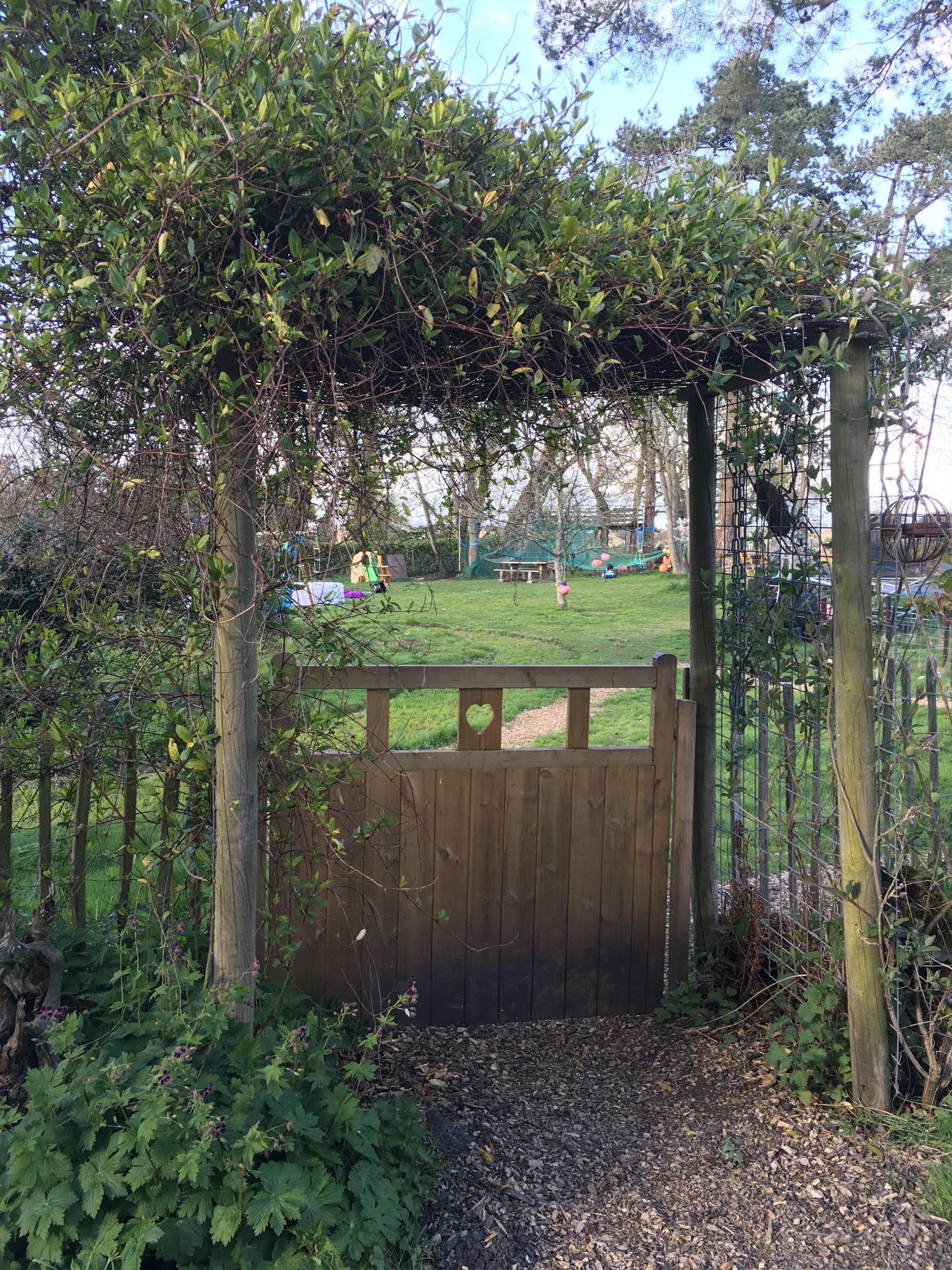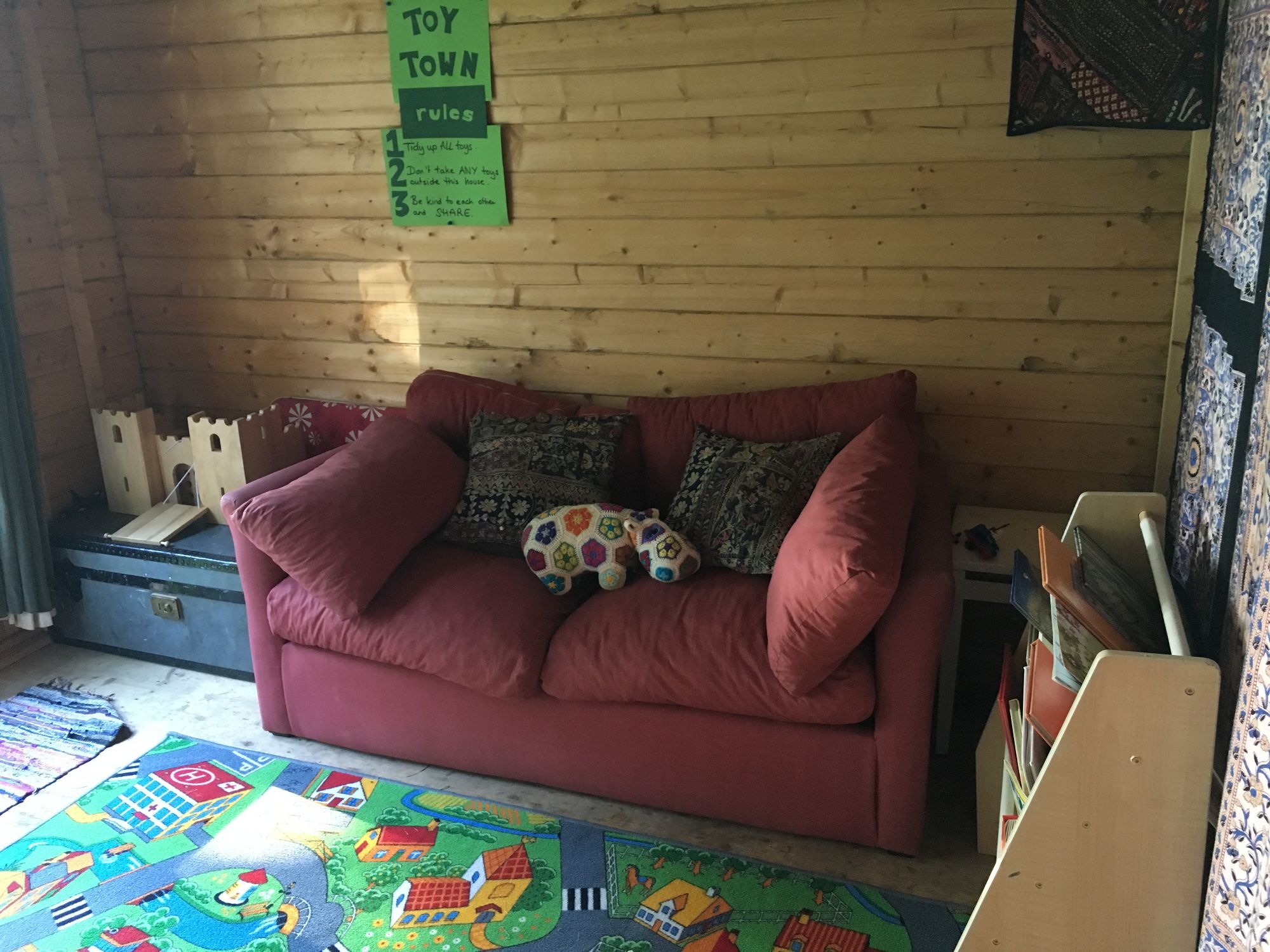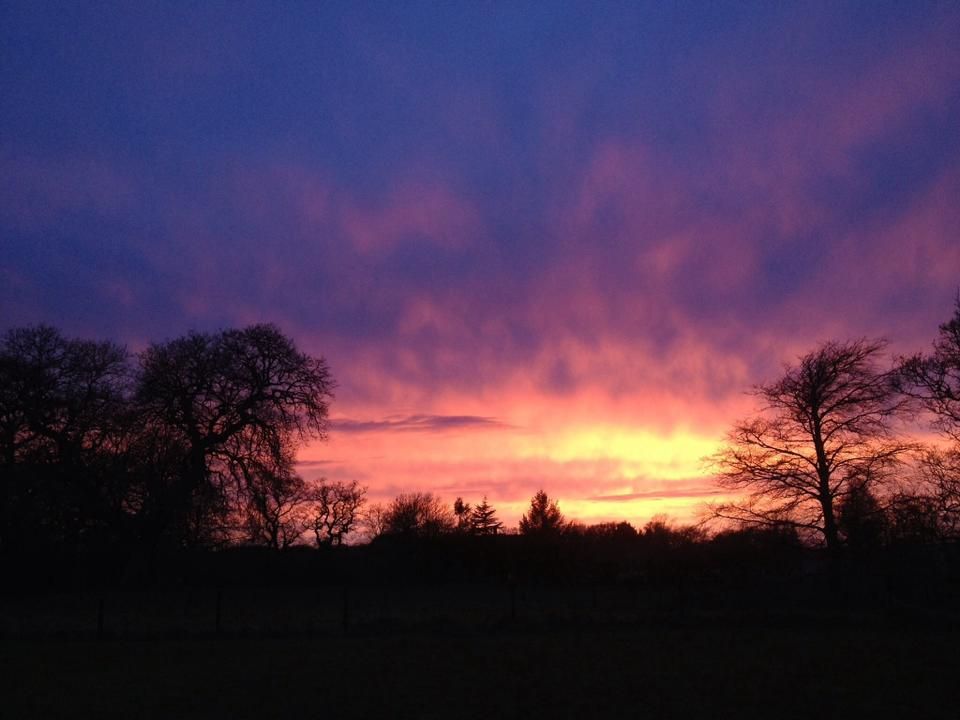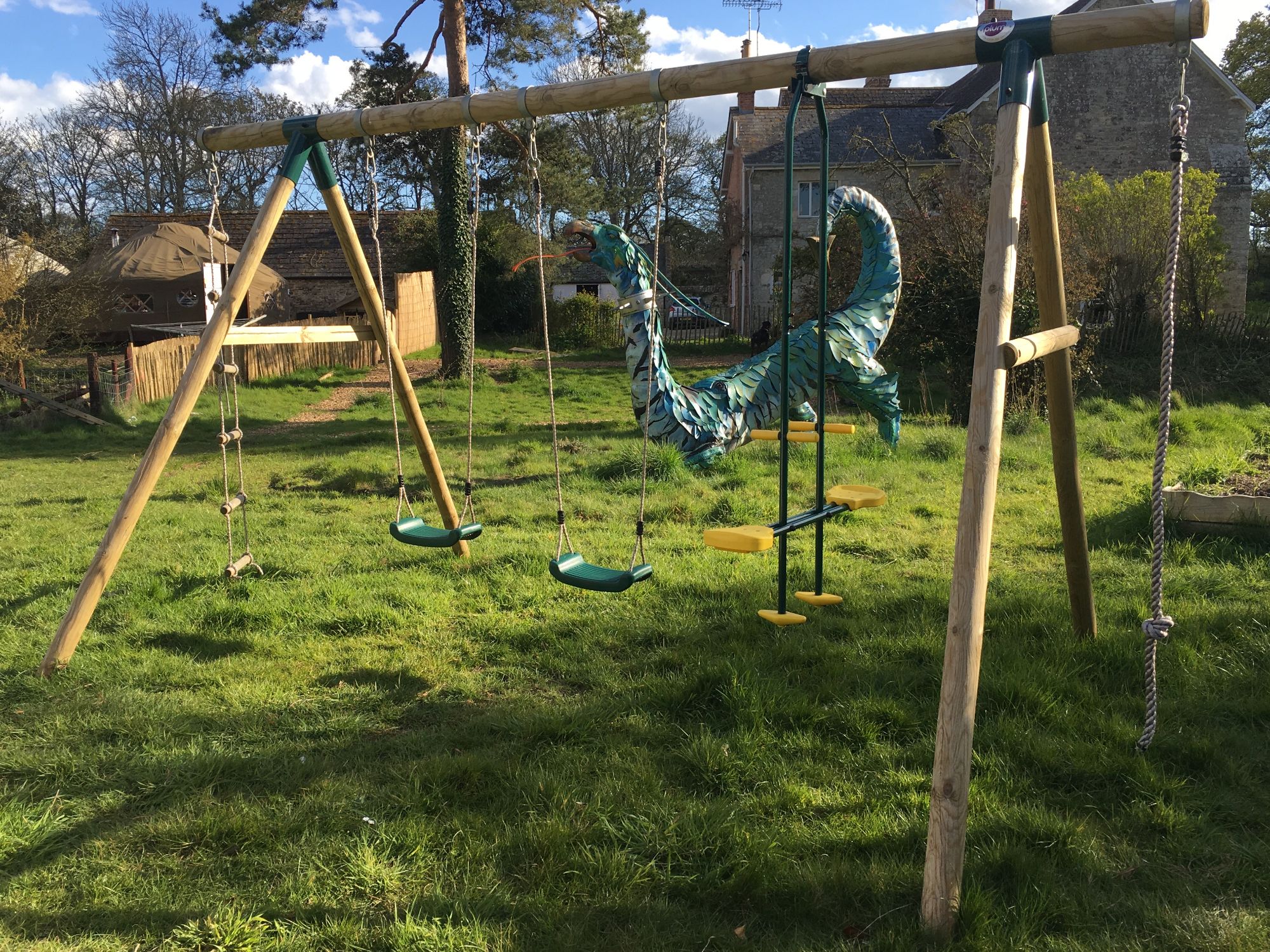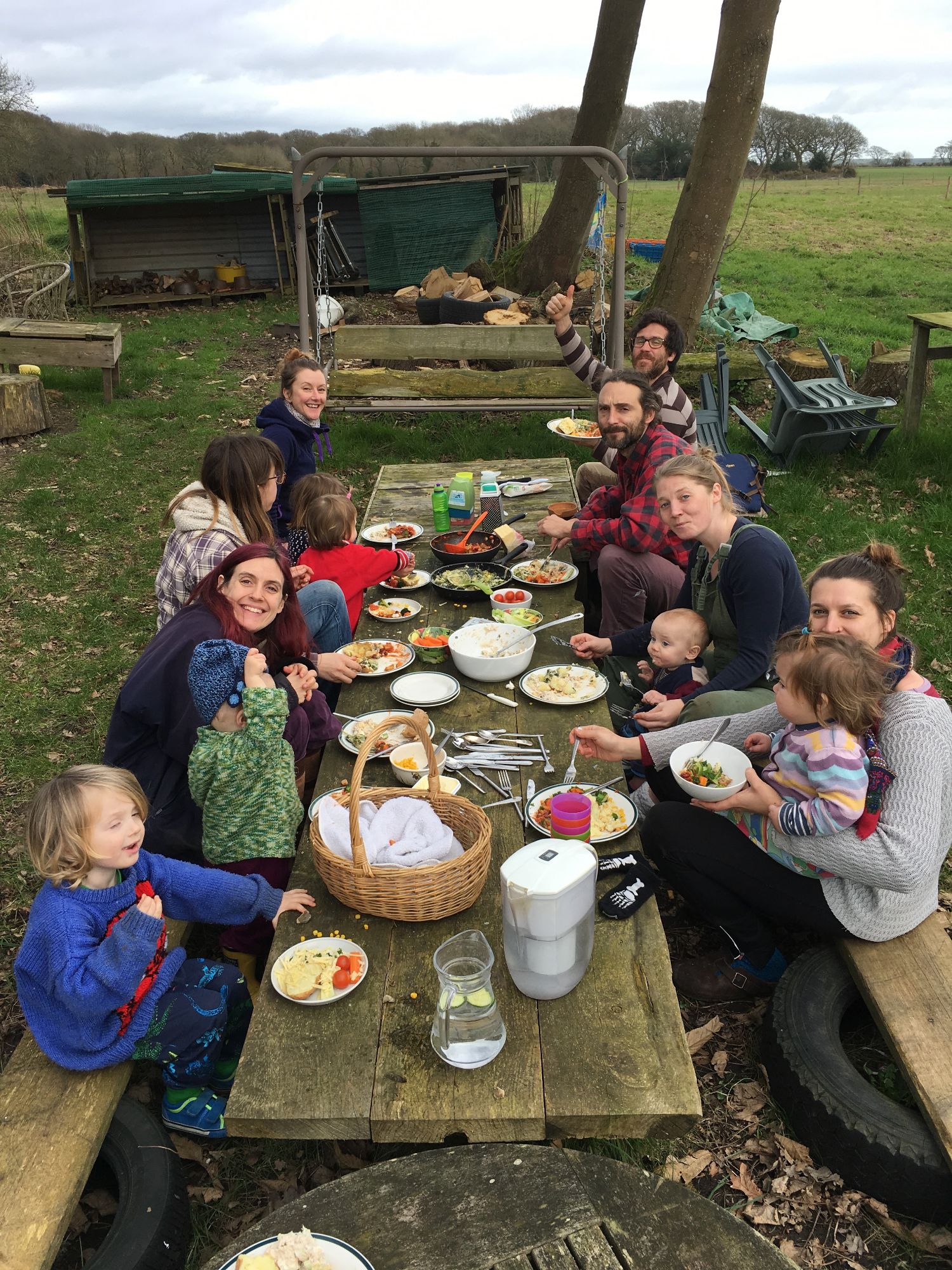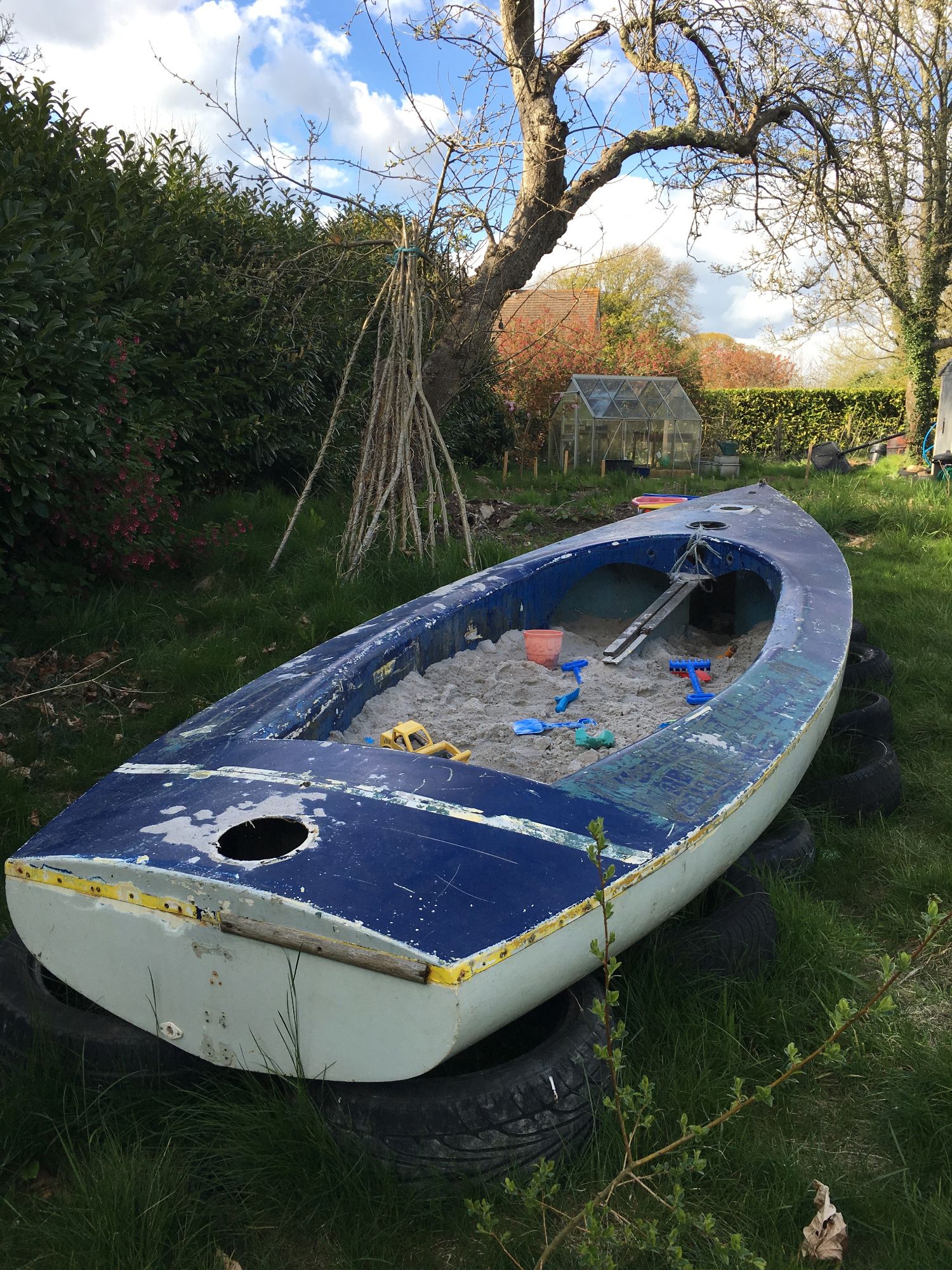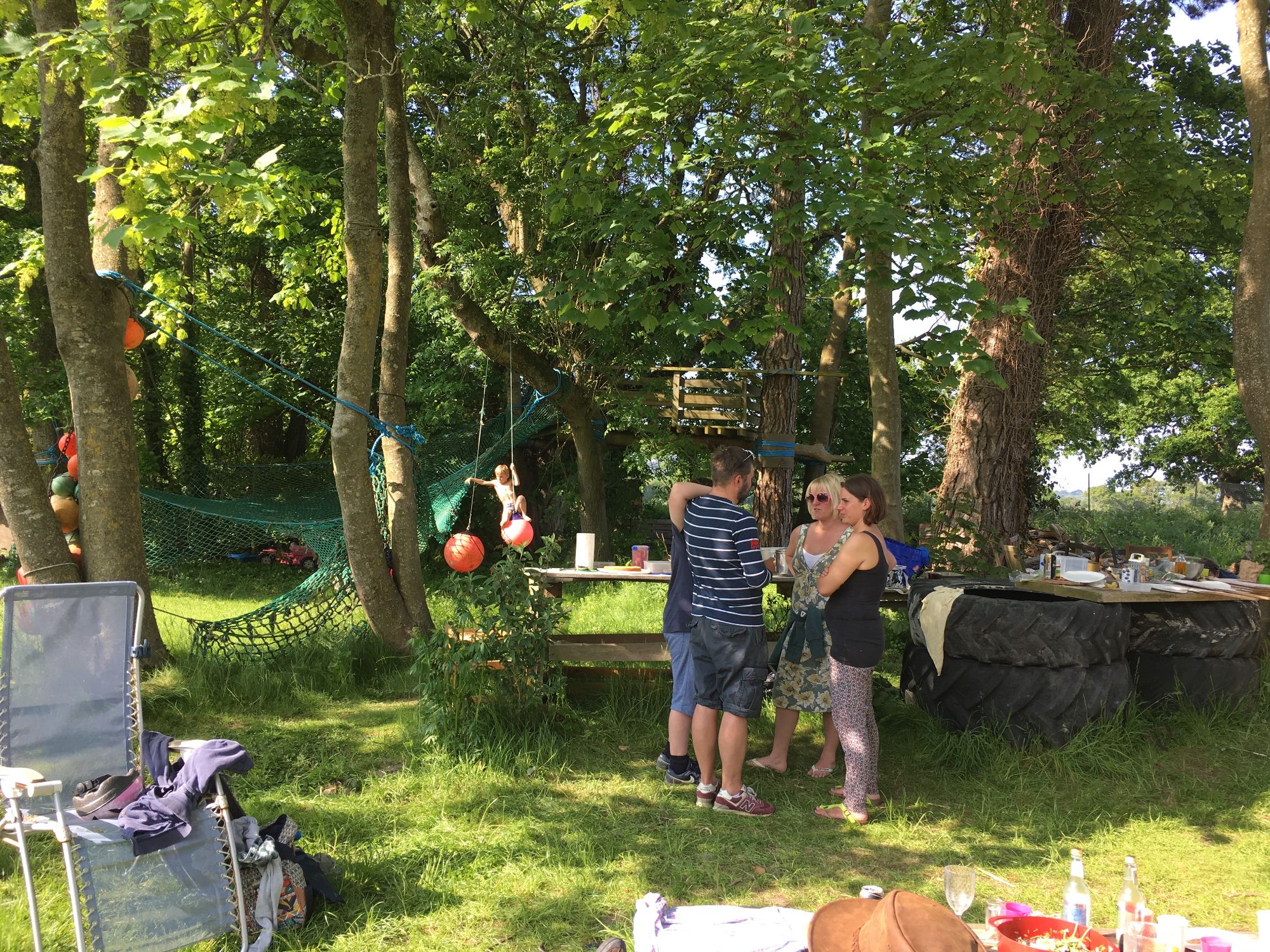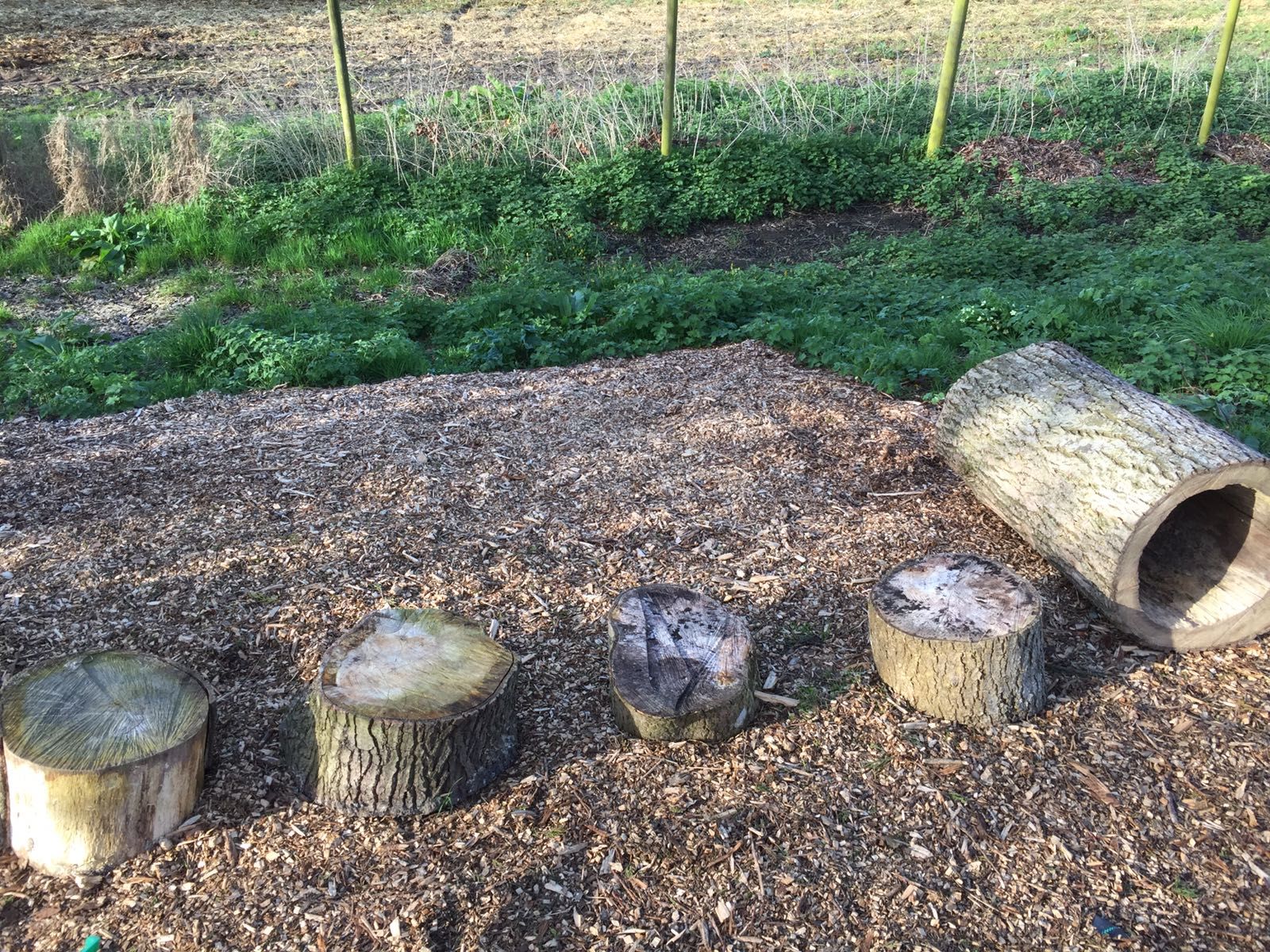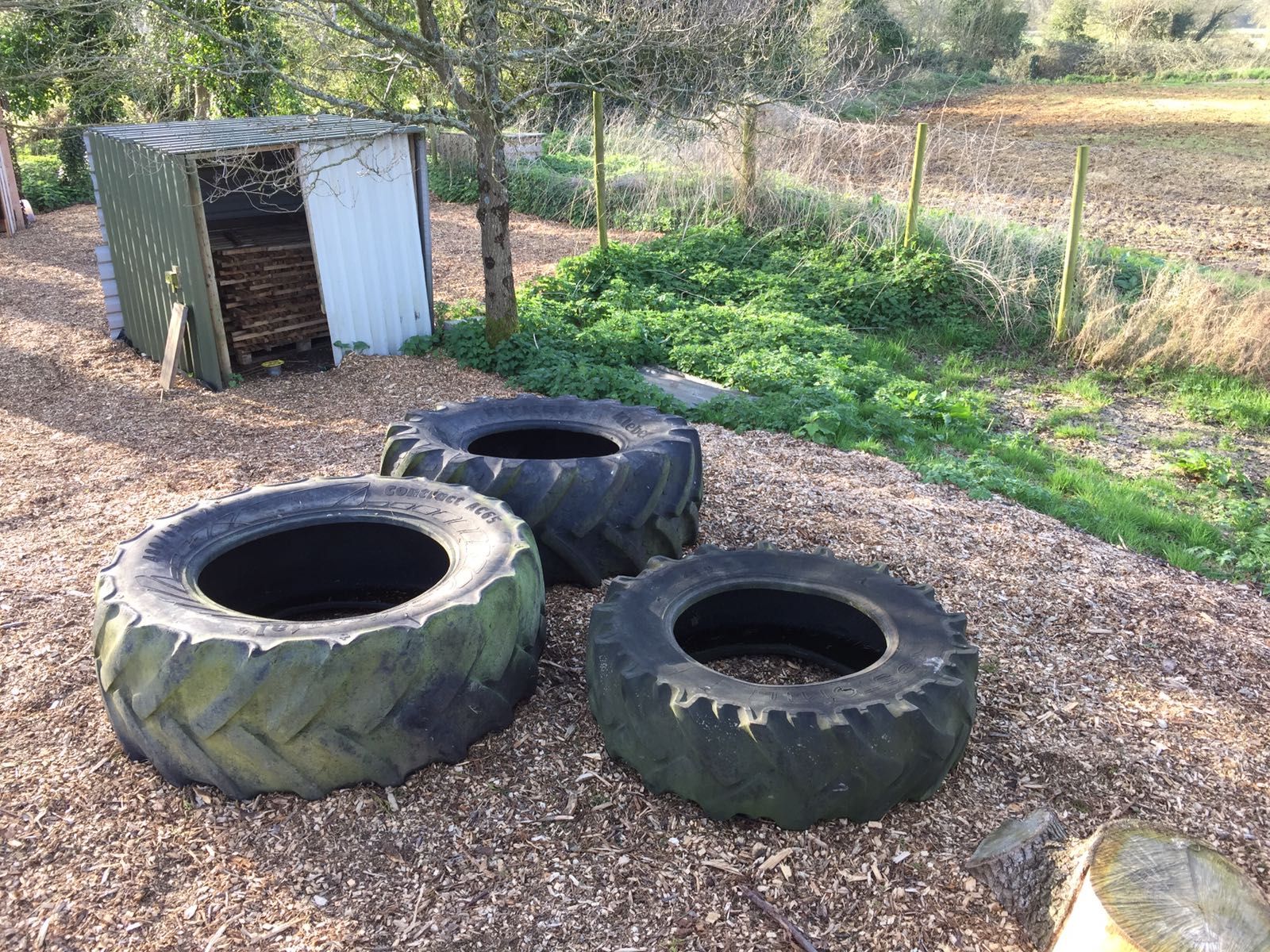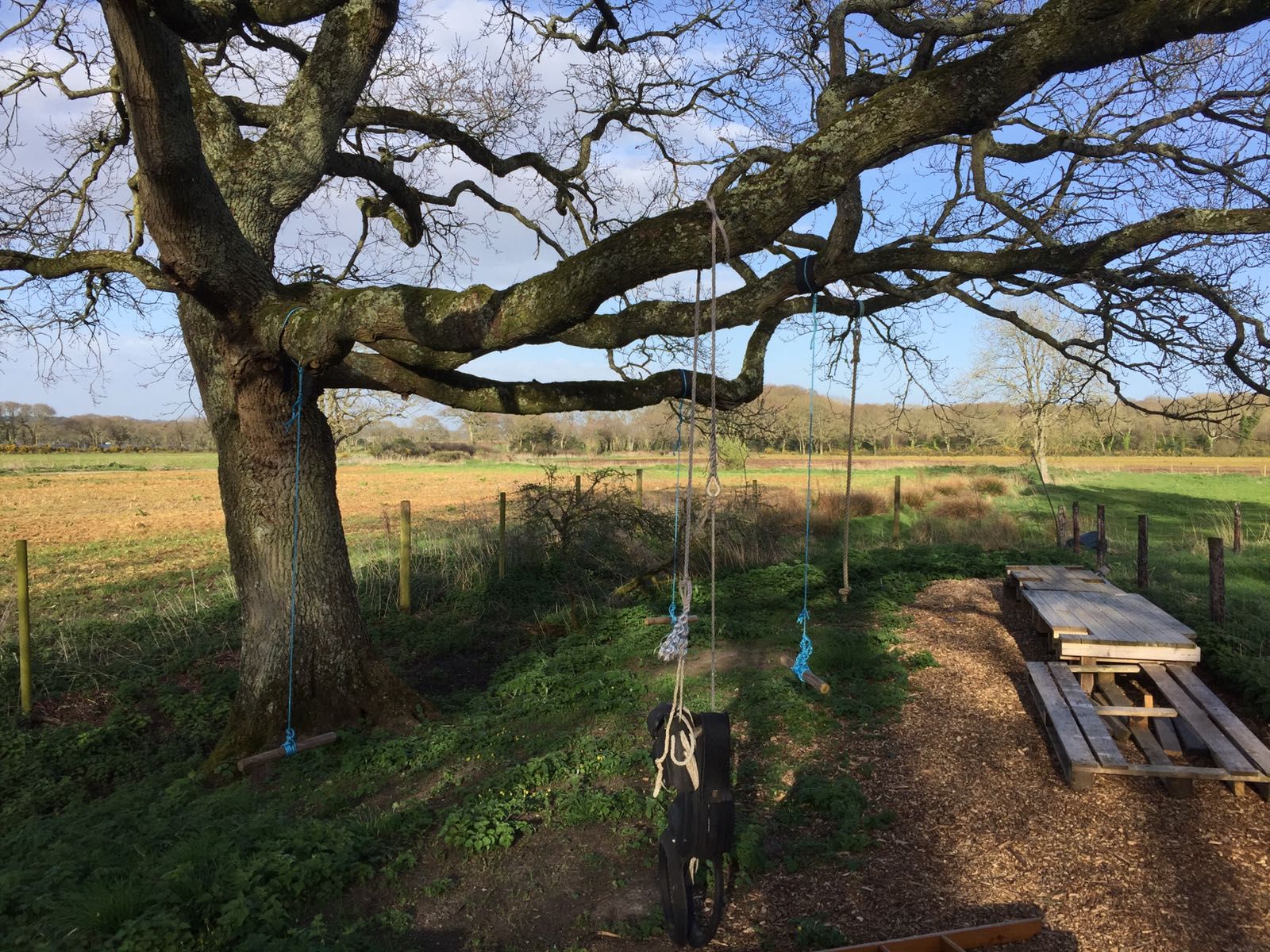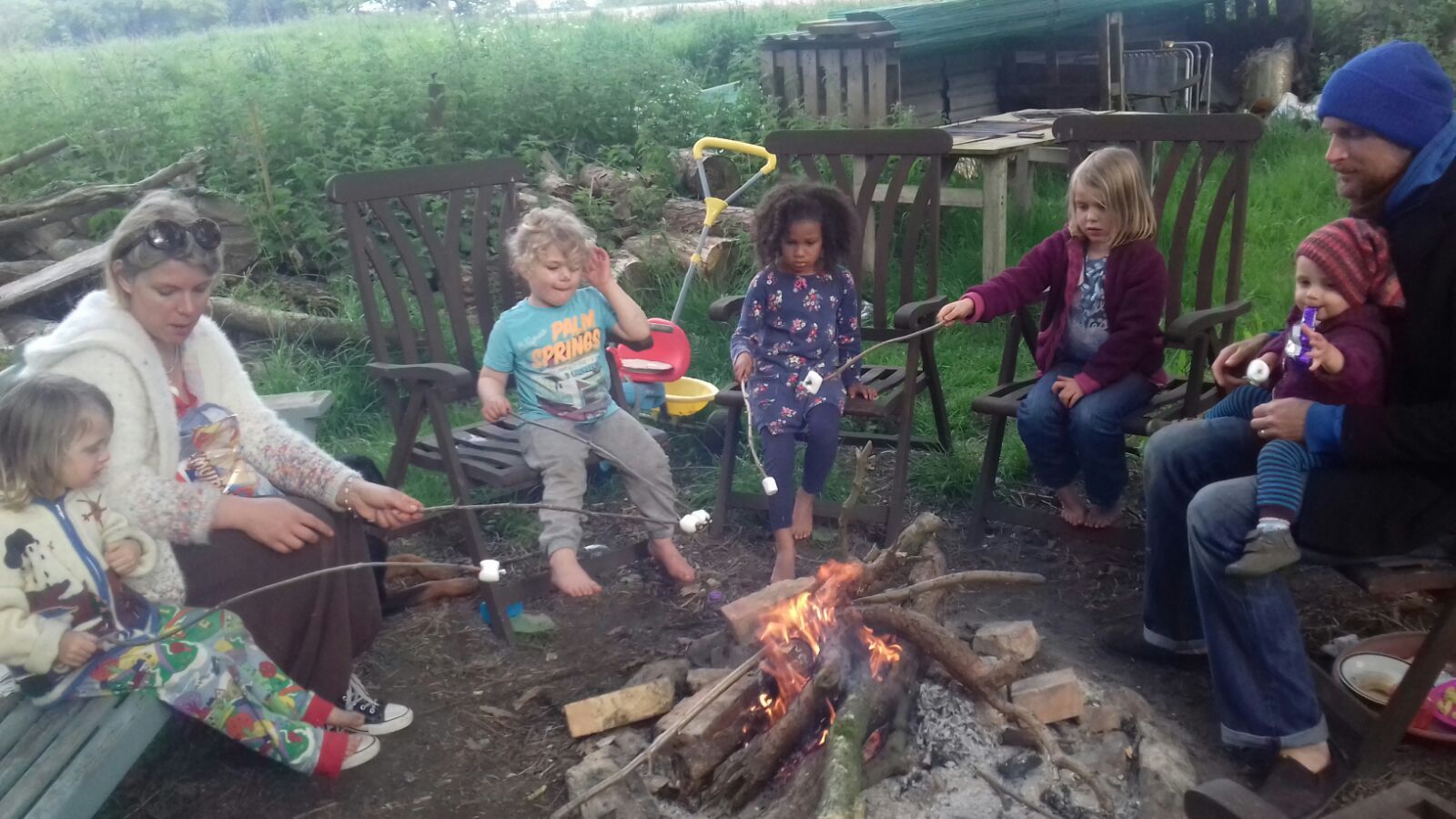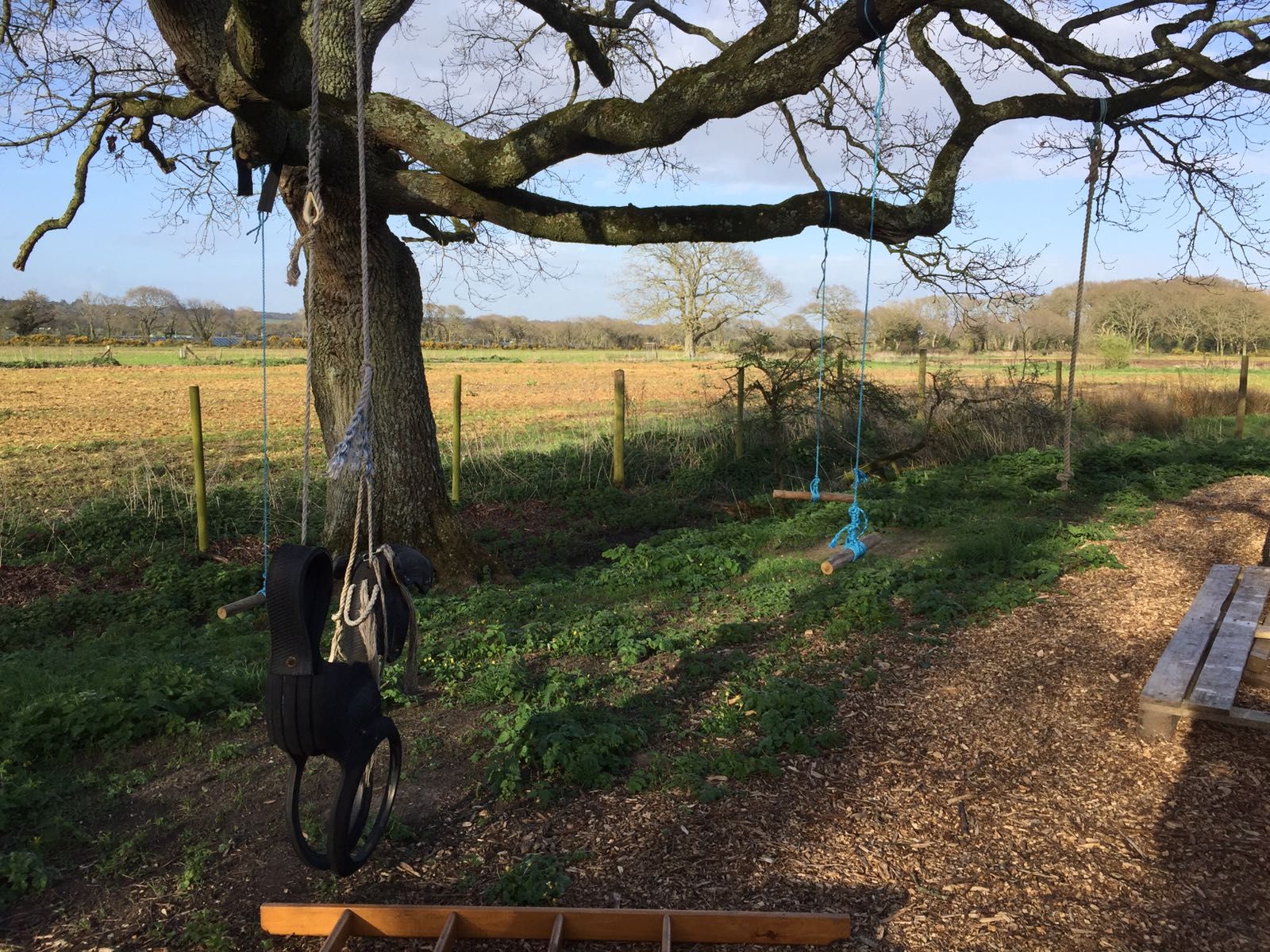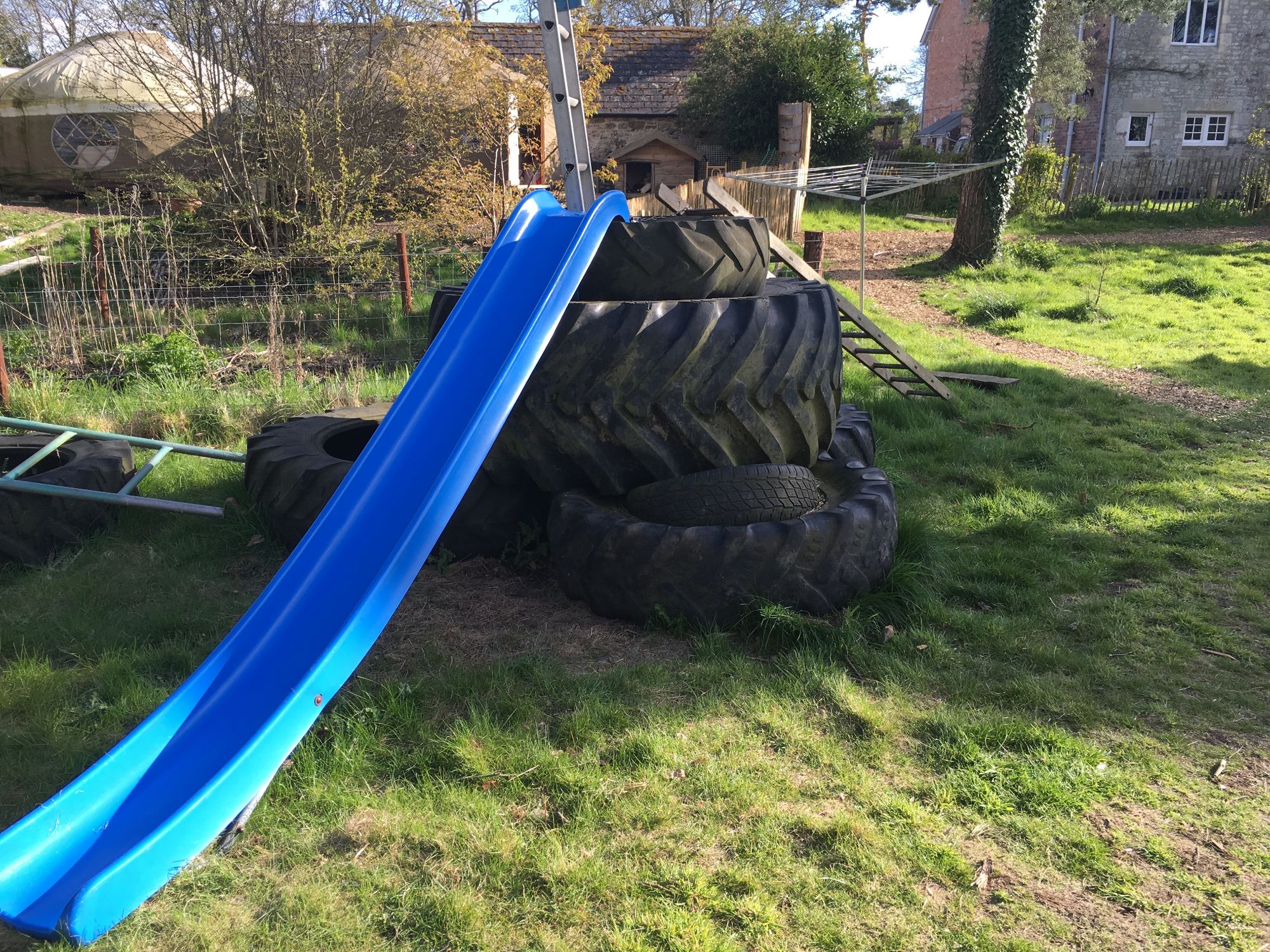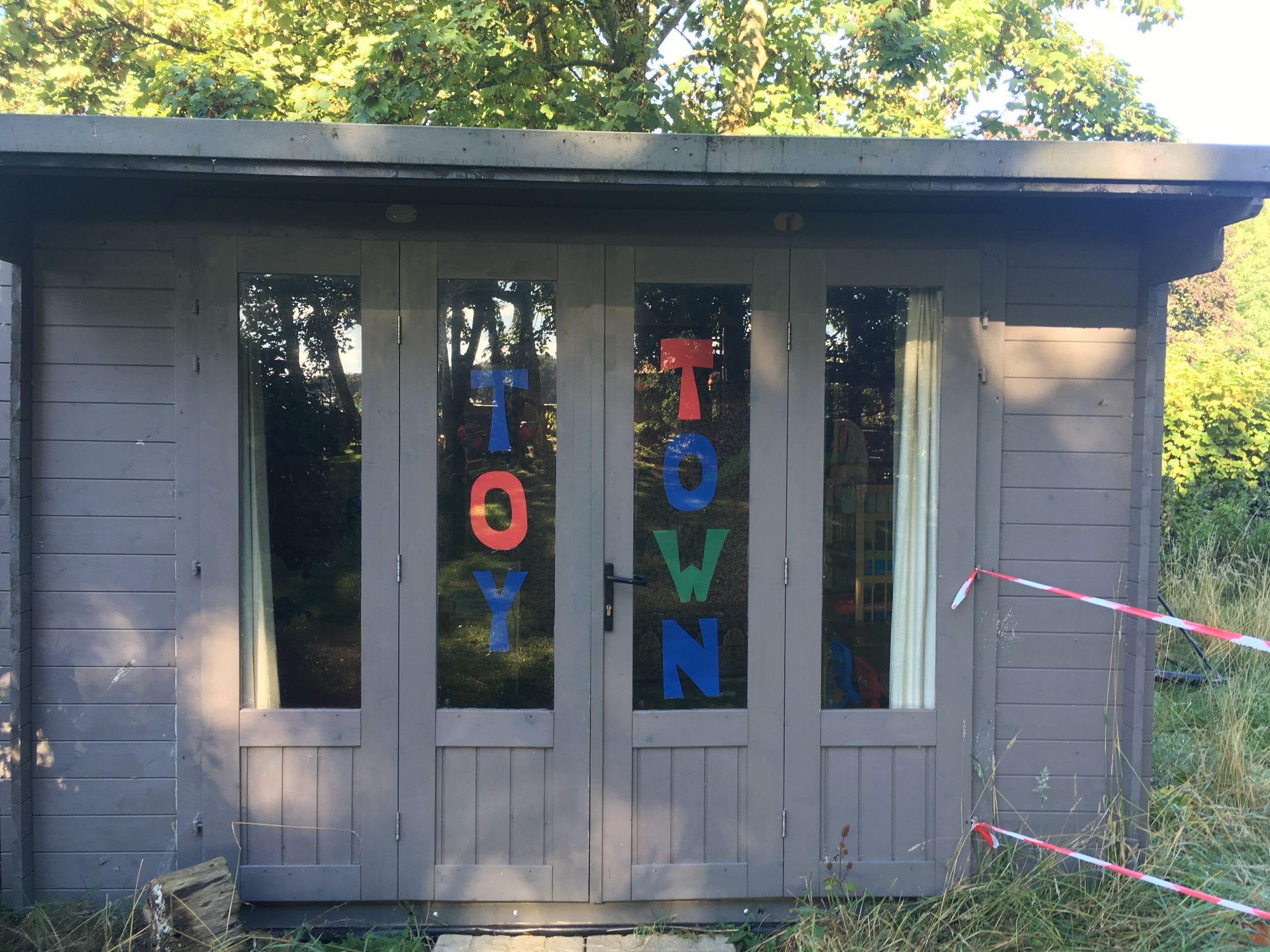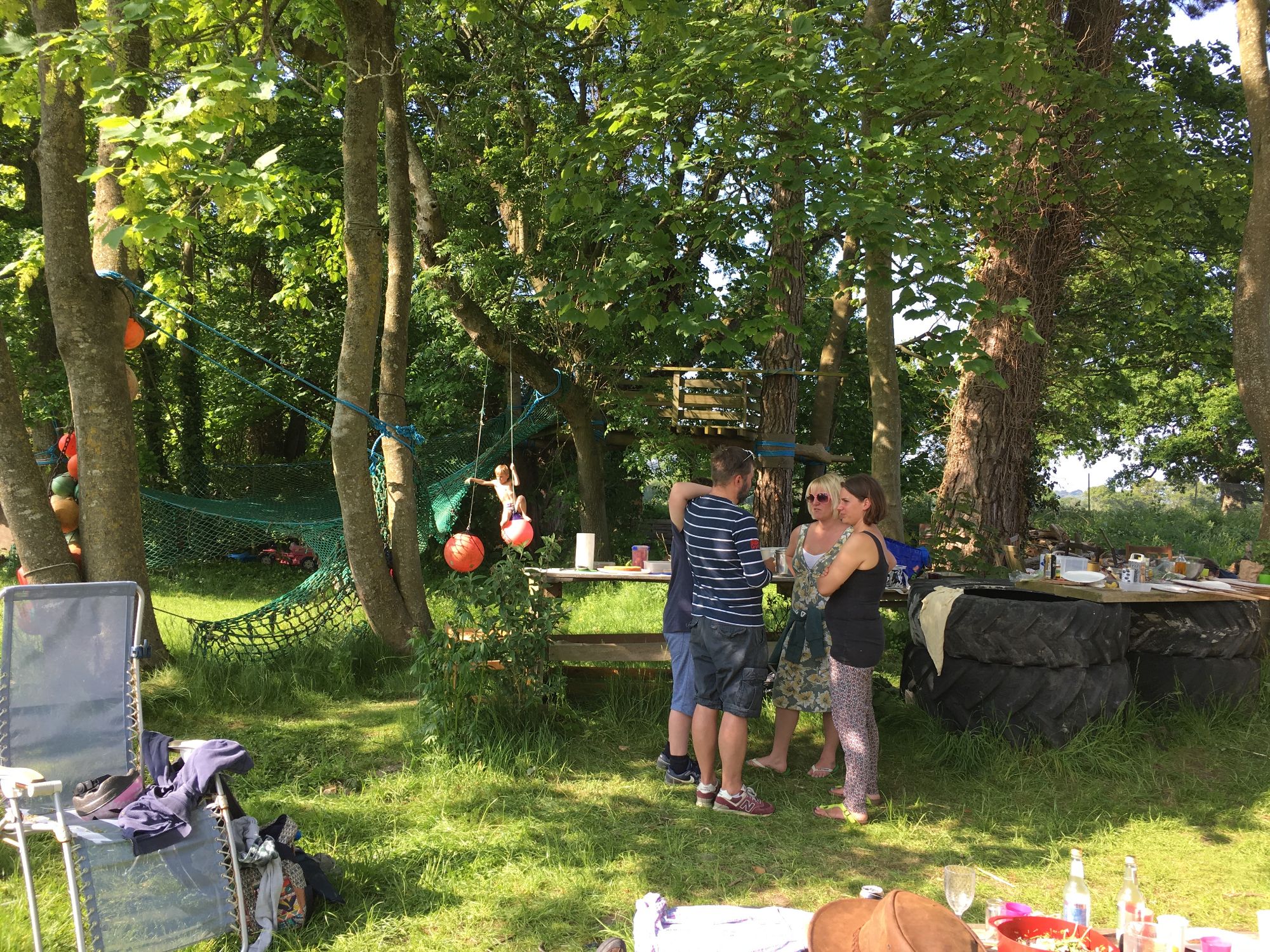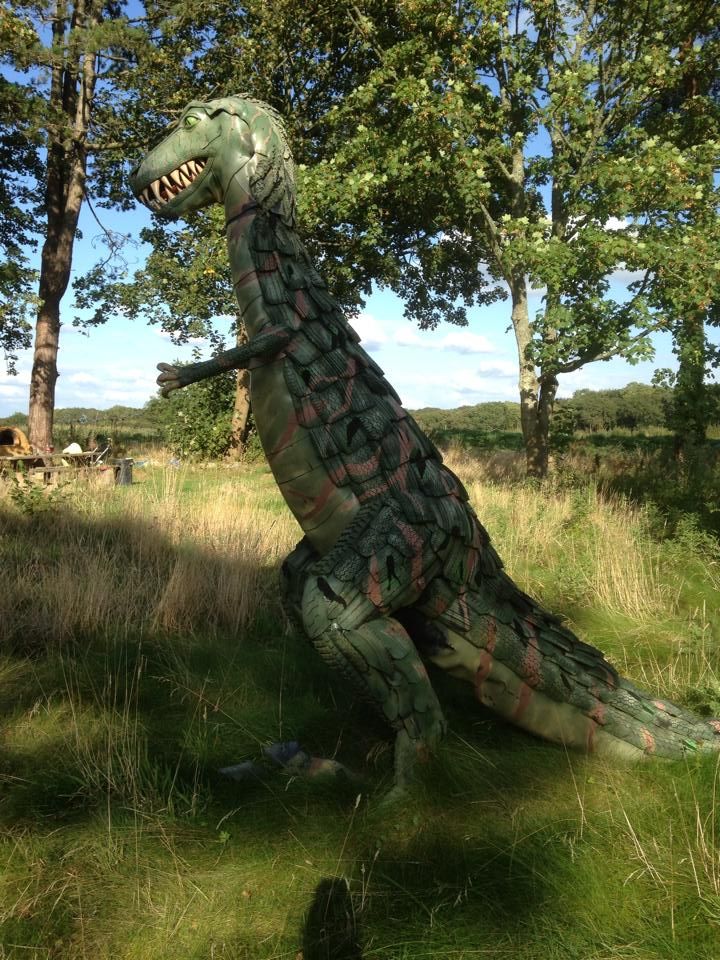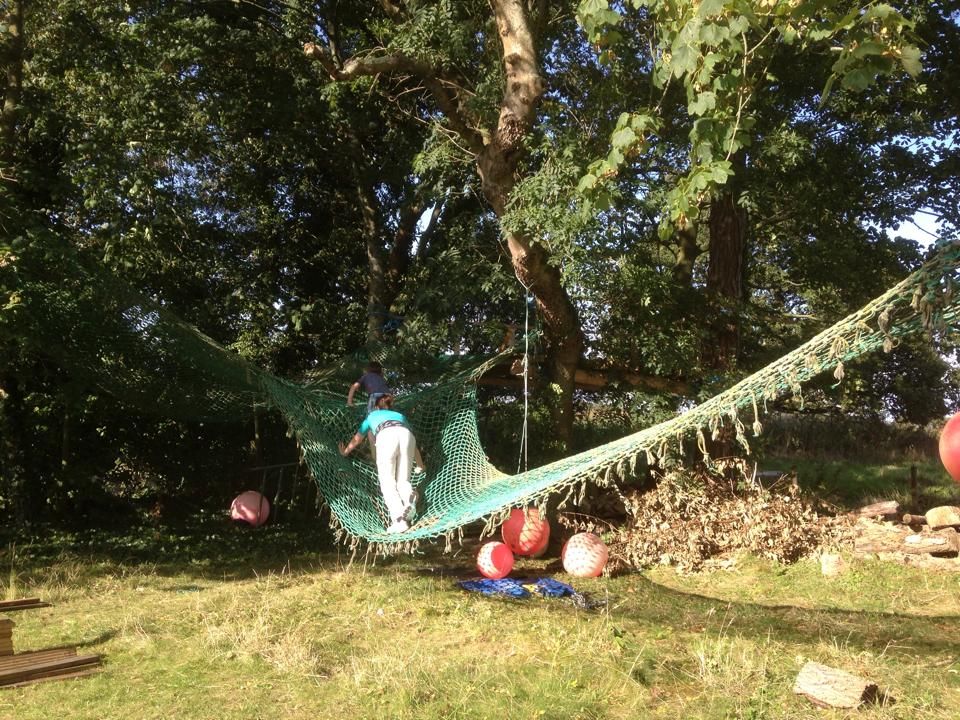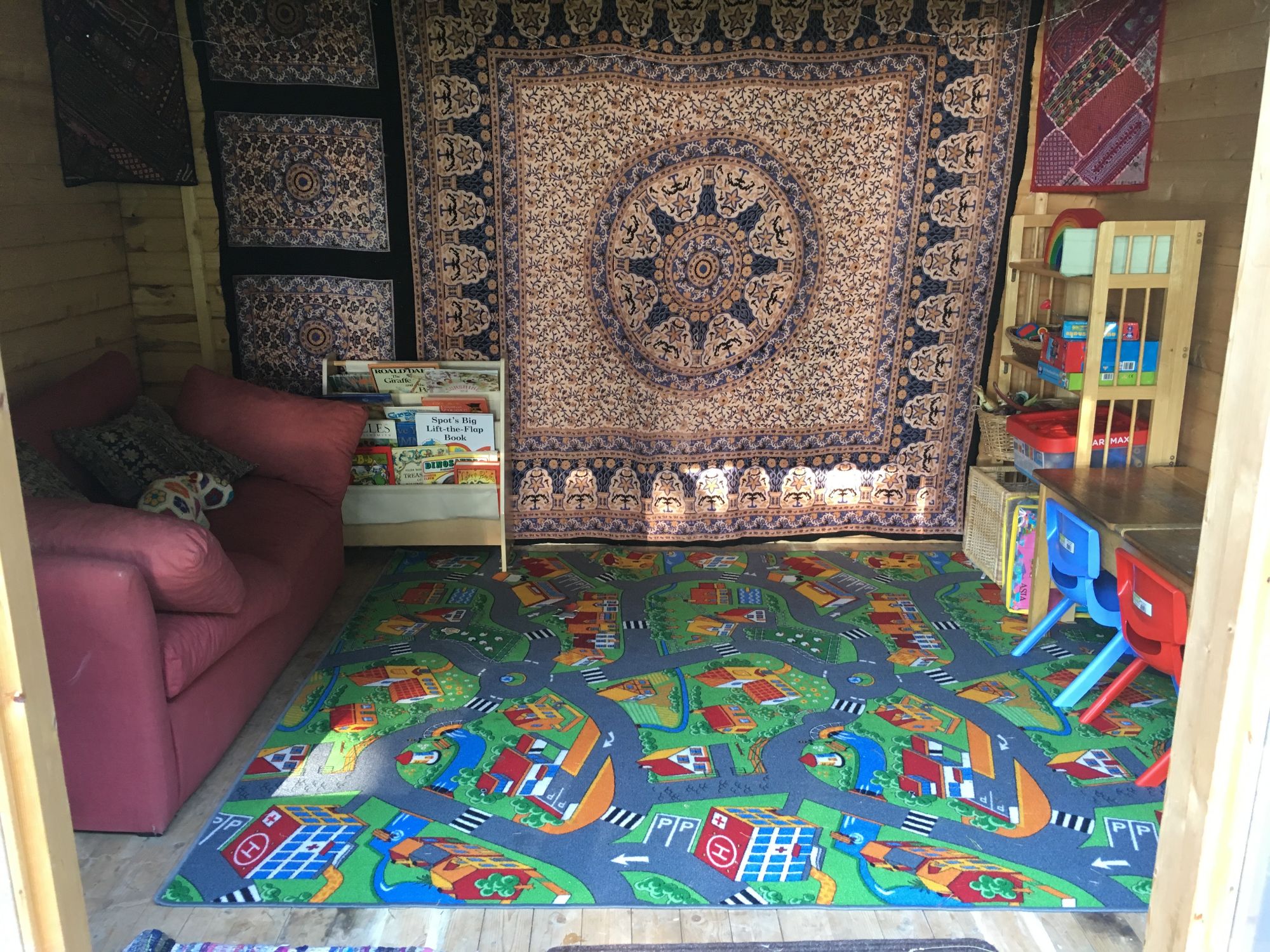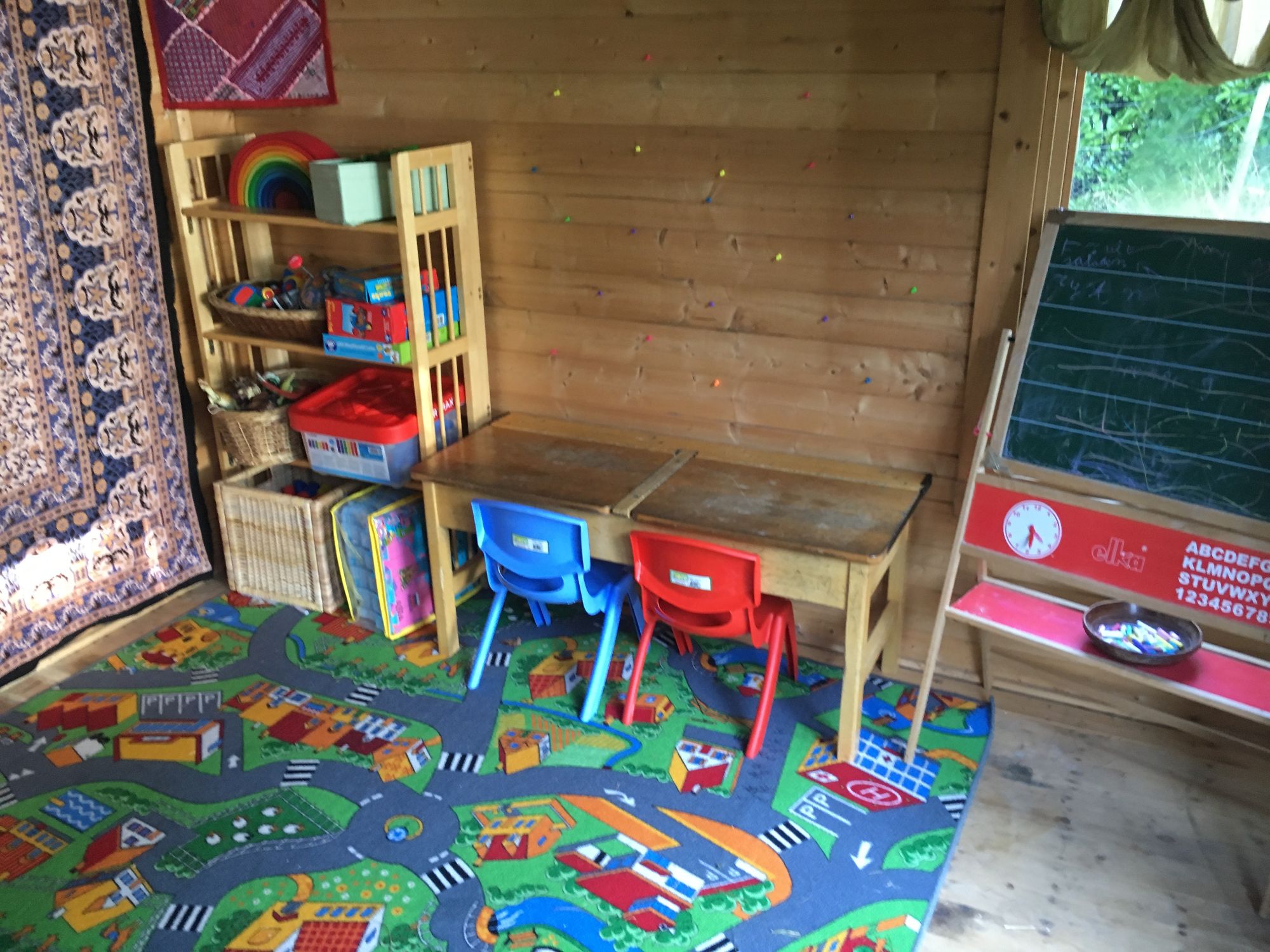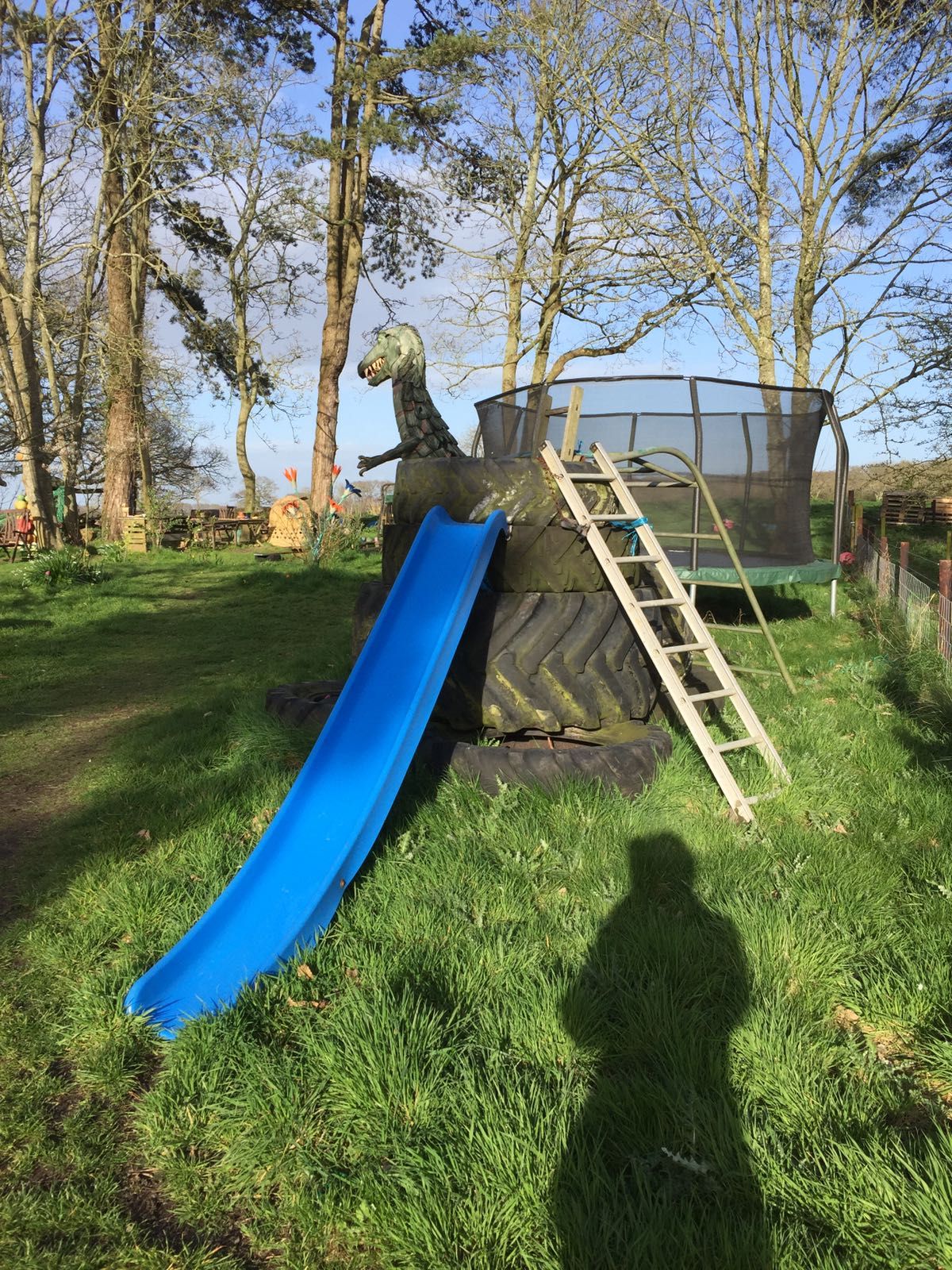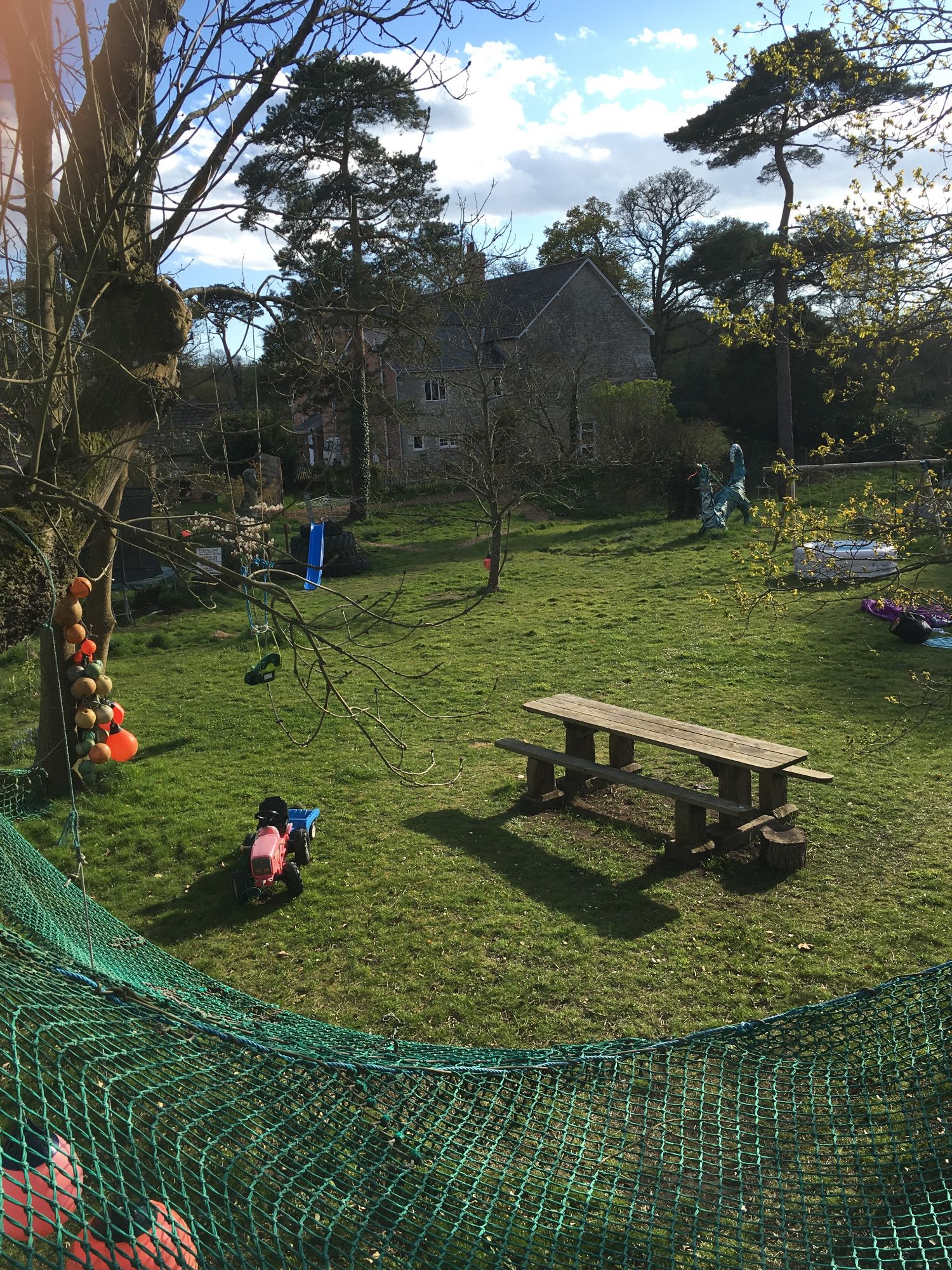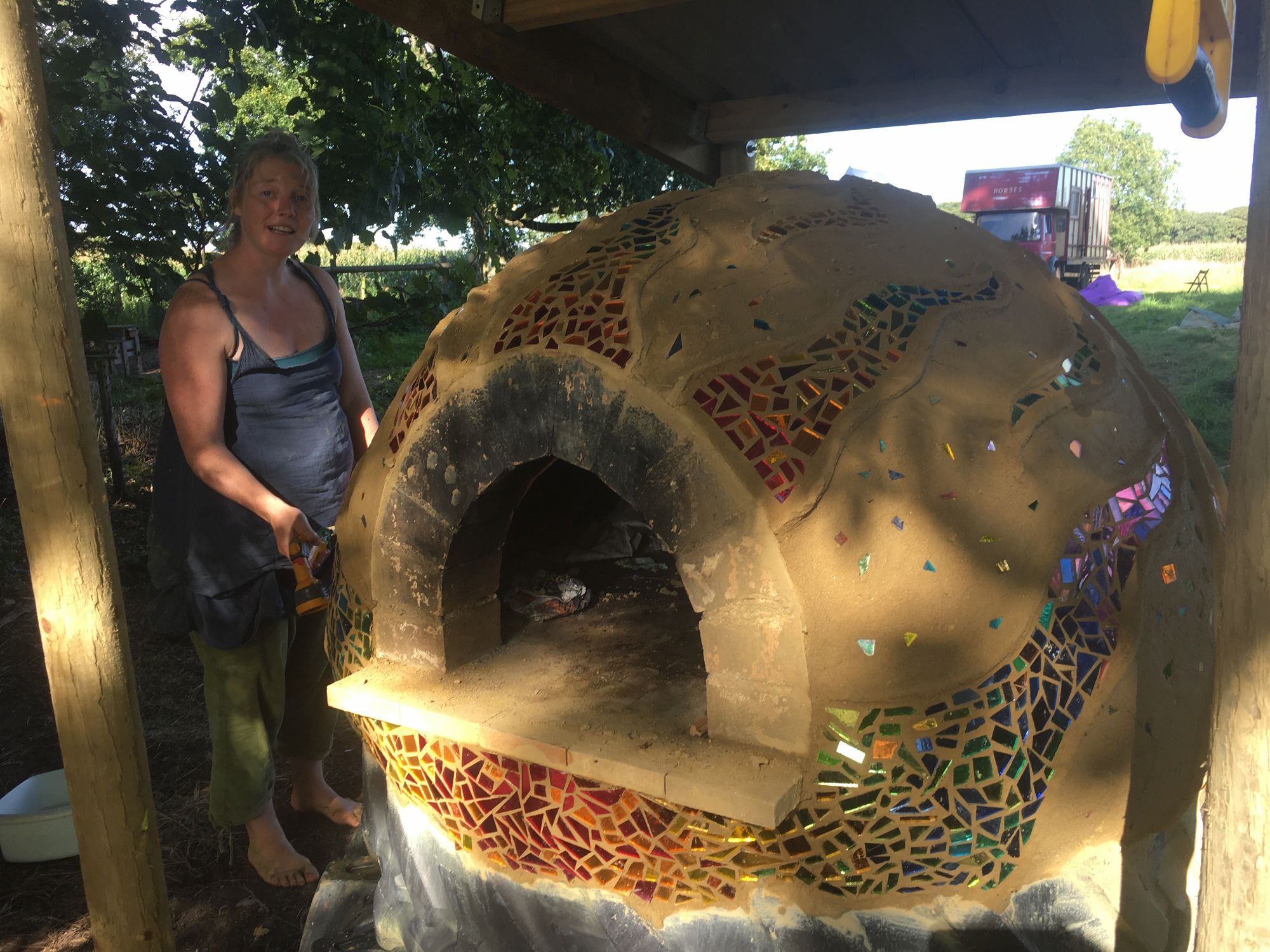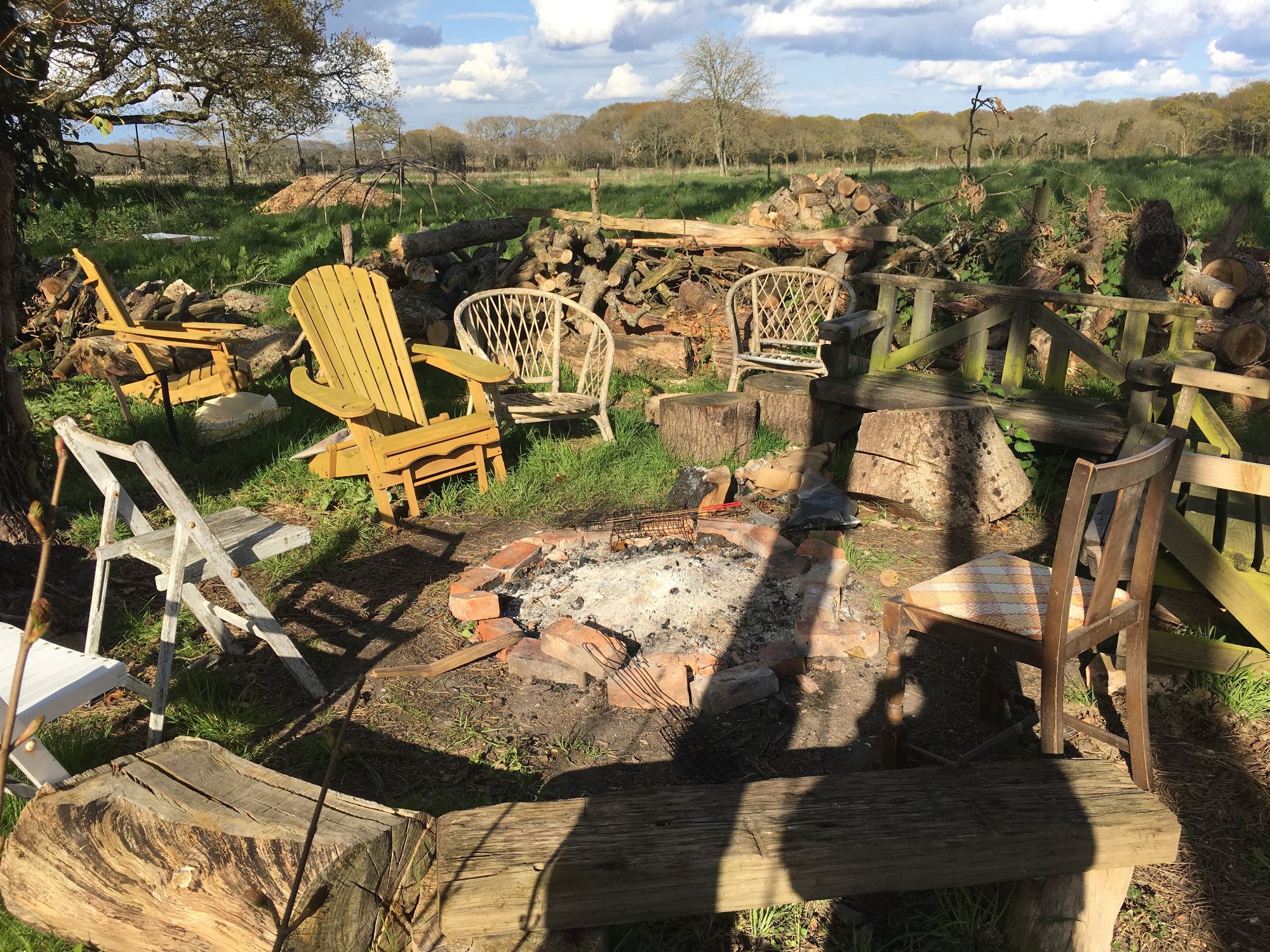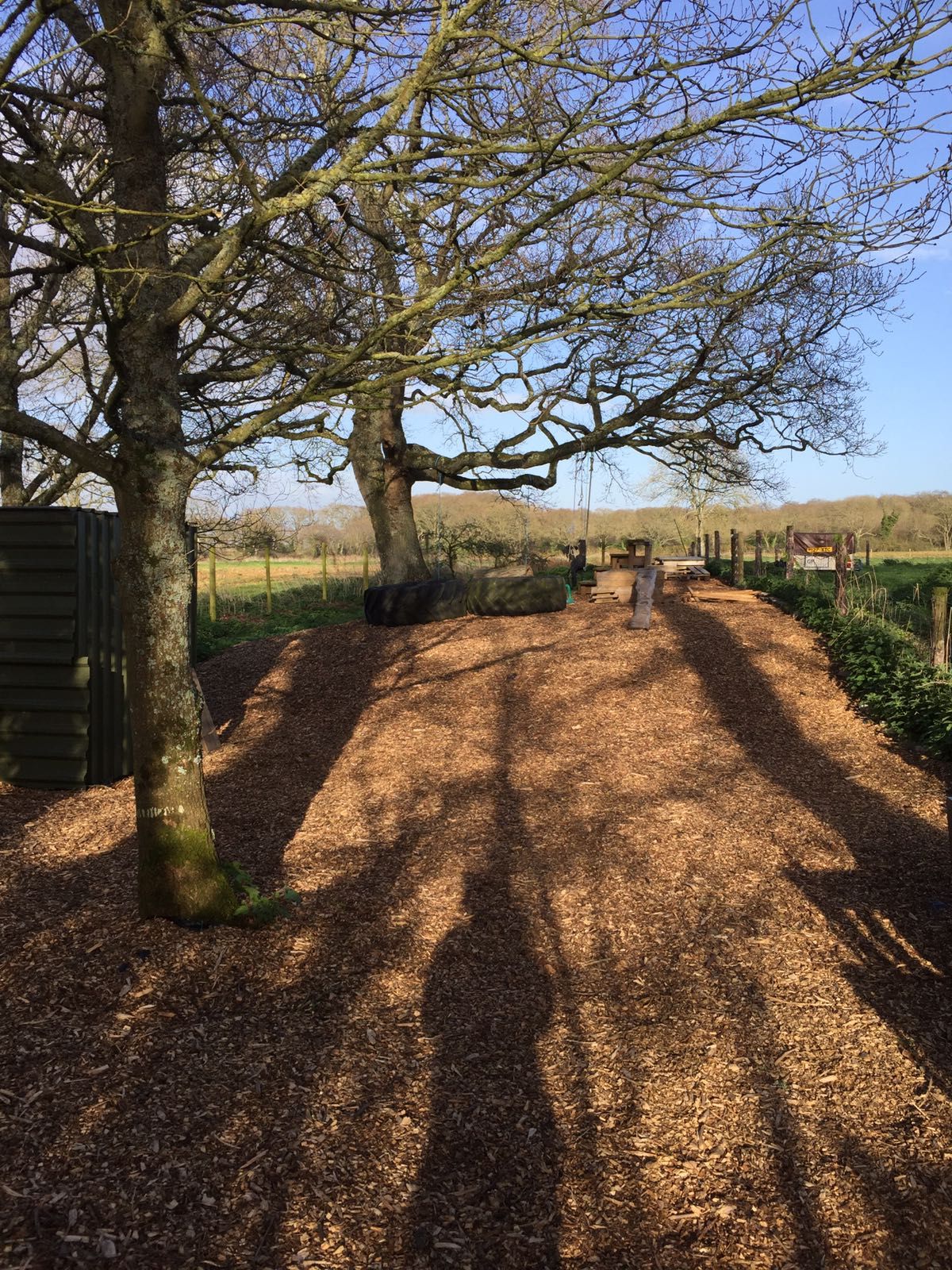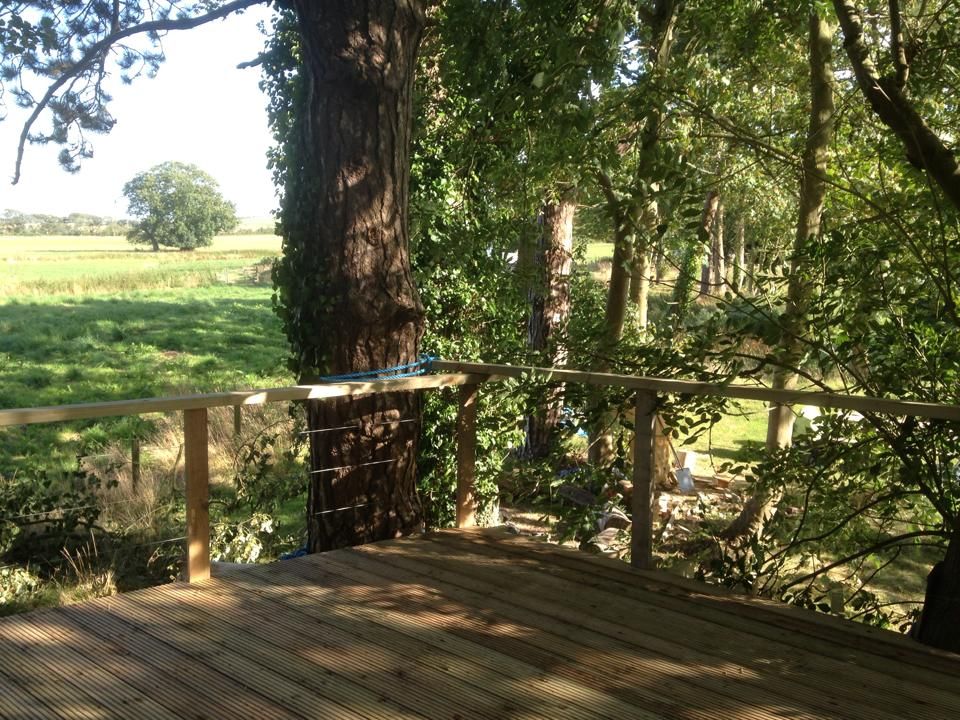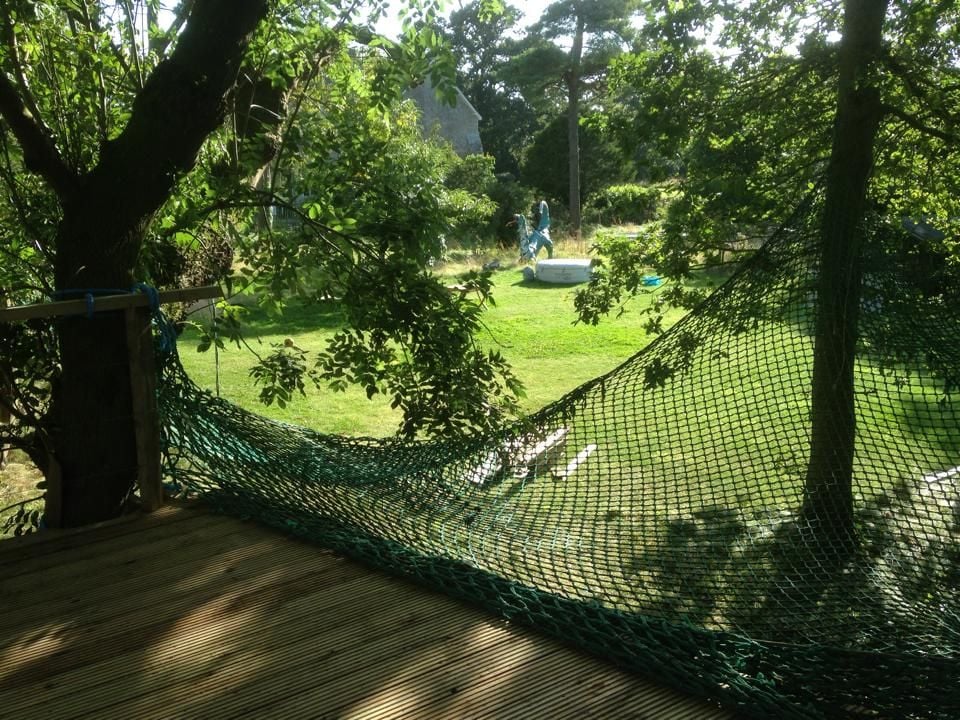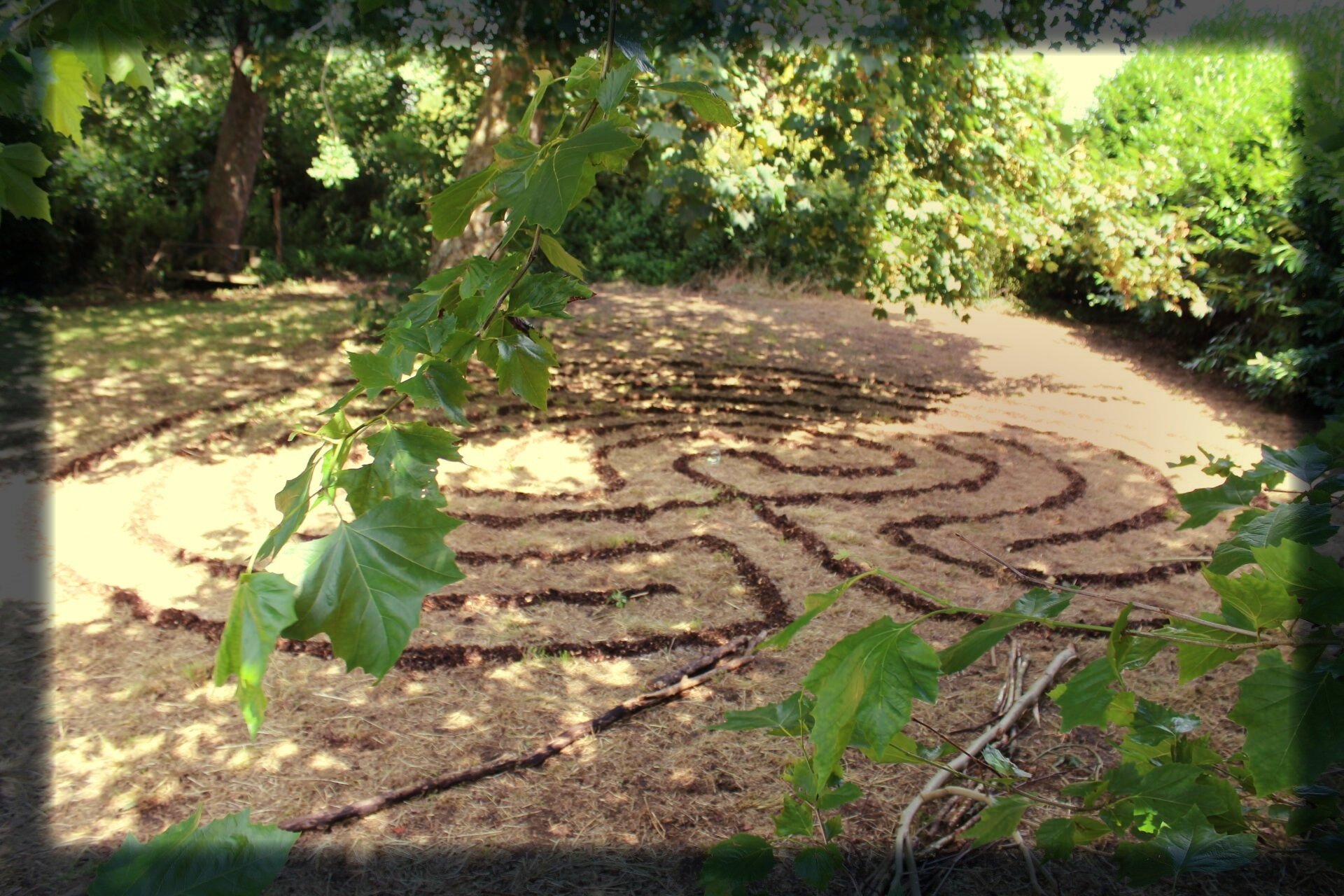 Facilities - The Communal garden has a large banquet table, cob oven, fire pit, outside kitchen complete with running water and gas hob. Tree house, climbing net, trampoline. Swings, Sand pit, Mud Kitchen and outside playroom called Toy town!
The Adventure Zone - Our new addition to the garden! Complete with slack line, see-saw, balance beams, stepping stones and loads of swings set in a giant oak Tree. Please be aware you need to be responsible for children's safety while they are playing in the communal garden.
Eco Off Grid Holiday - We pride ourselves in being an environmentally friendly holiday experience. All the electricity you will be using in the bus is powered by solar. This provides enough electricity for lighting, a USB charging point for your laptops or phone, and one conventional household plug socket.
Water is supplied in large water containers, that can be refilled at an outdoor tap located 5 metres from the bus. We will also provide you with a torch for when you need to go outside (the countryside can be very dark at night!) and some candles if you would like romantic electricity free lighting.We provide all the cooking utensils you will need for 5 people.
For cooking, there is a two ring gas stove and grill. Heating is supplied in the form of a cosy log burning stove which also has an oven compartment. If you want to be adventurous you can cook bread or even a roast dinner! Tea/coffee is also provided.
During your visit you will have use of a shower hut powered by gas and compost toilet next to the bus, and can also have use of a camping portaloo in the bus if you require.
To book the Magic Bus please visit the bookings page by clicking HERE