African drumming workshops
We offer group drum circles and african drumming workshops at Moignes Court!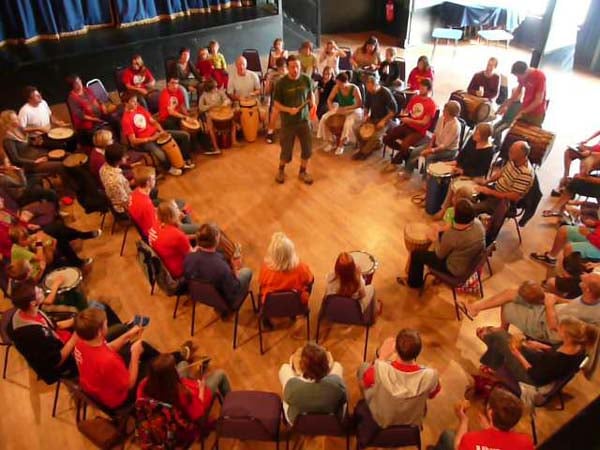 Drumming workshops are a great addition to a childrens party, fun family days or any team building events. Our drumming workshops can cater for up to 100 people of all ages and abilities.
Drumming is an ideal group activity which allows participants to break free from the normal hierarchies of the work environment - at all levels. This leads to better communication, a sense of empathy, creativity and empowerment that participants can take back into daily life, and strengthen their bonds in the community.
Drum workshops are fun and a fast-working form of group music making, ideal for any group of people who want to make lots of noise!!
For more informations visit Ralph and Glyn's website www.magicdrum.org